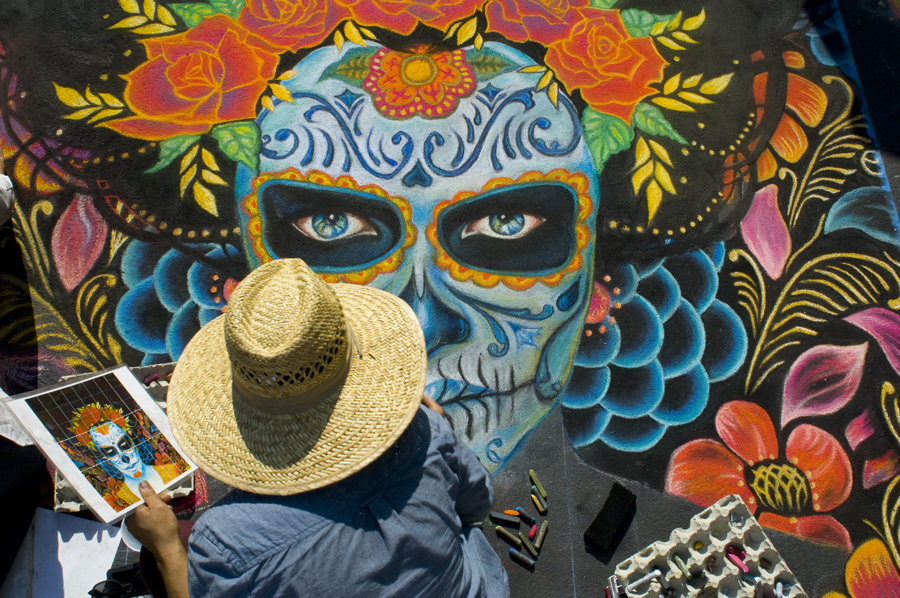 Last weekend one of the hottest (in more ways than one) events in the Bay Area made its way back to the streets of San Rafael after a two year hiatus. We've been connected with the Italian Street Painting Festival for awhile and it's an event that really draws people from all over the globe. Downtown San Rafael is taken over with artists transforming busy streets into sections of fine art that are eventually washed away  — which seems so sad (but traffic accidents would ensue if they weren't).
We joke every time the Italian Street Painting Festival rolls around it is the real beginning of summer in Marin because the temps are usually the hottest after the change of  season. And this Street Painting Festival delivered in all ways. The temps were way up there (we're talking upper 90s and over 100) and the street paintings were some of the best we've seen. Here's a collection of favorites (thanks to Dean Lipoff) of the wonderful event.
Want more information? Please learn more about how to get involved.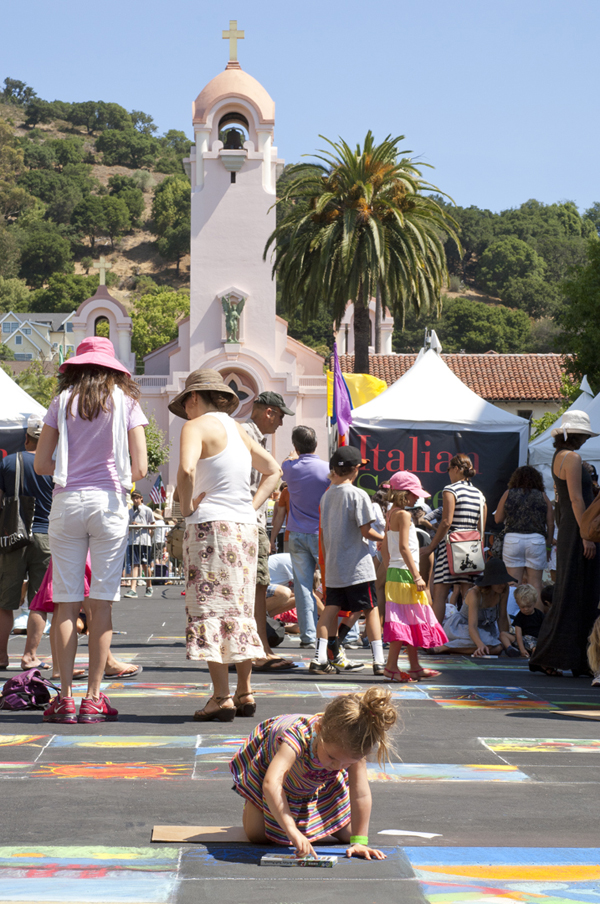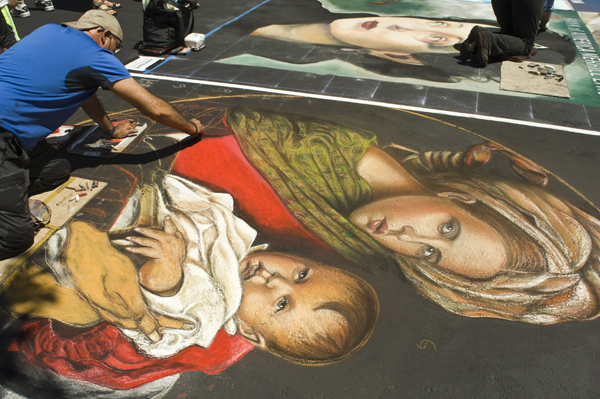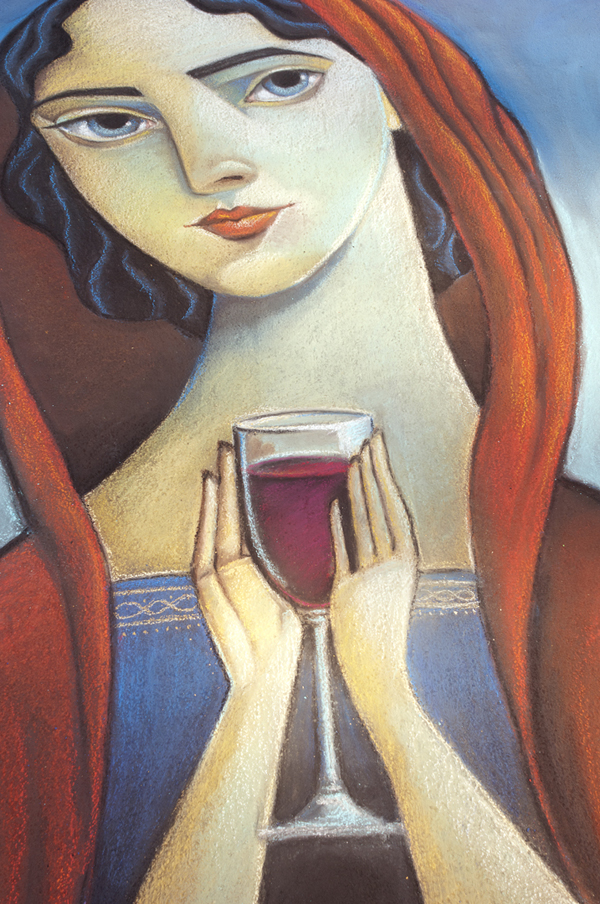 Today we spent the entire day at the Oakland Zoo. We'd never been there so weren't sure how things would go but were pleasantly surprised by happy animals, friendly people, and lots and lots of open space to wander. We even enjoyed a decent meal, got to meet a snake, and loved the petting area. We went to the San Francisco Zoo last year and were not that impressed. The penguins seemed sad (and their area was dirty), the lions wouldn't even look at anyone, and it seemed small and frustrated. Yeah, yeah. I know, the whole "zoo" thing. But I was happy to learn that many of the animals at the Oakland Zoo had been rescued from circuses or homes/ranges that thought they could raise a chimp…
If you're in the Bay Area, the price of admission is totally budget friendly ($9.75 for kids over 2, 15 and up for $13.75 – with a $7 parking fee), and you can bring your own lunch or pick something up for around $6 per person, making the Oakland Zoo is a great way to spend a leisurely day. There are tons of benches for sitting and relaxing, a play area for the kids, lots of tables for eating, and a fantastic children's educational area.
The other day I had a fantastic time while on a play date.  We met at a location not far from my home at a spot that had been hiding right under my nose.  Once you have kids, a whole new world opens up – the world of child based museums and parks – places that are awesome and amazing, and tons of fun (for both you and your kiddies)!
The Bay Area Discovery Museum is located in Sausalito, just a quick trip away from anywhere in the Bay Area.  With a small entry fee ($8 for children 1-17 and $10 for adults – children under 1 are free), it has something for everyone.  As I drove into the facility, I had to close my mouth as I gaped at the breath taking views.  The Golden Gate Bridge looms over the park along with classic California hills and lush foliage.
The museum consists of both indoor and outdoor areas dedicated to educating children through play. The Bay Area Discovery Museum is focused on developing childhood creativity and nurturing future thinkers and innovators.  At the museum, visitors can enjoy the grounds at their leisure, or participate in scheduled events such as story times, hands-on activities, and special events.
You can easily spend the whole day at the Bay Area Discovery Museum, but make sure to get there early. The parking lot was almost full by the time I arrived, which was just a bit past 10 am on a Friday morning. The Bay Area Discovery Museum opens at 9 am Tuesday through Friday, and 10 am Saturday and Sunday.  Doors stay open until 4 pm during the week and 5 pm on the weekend.  Bring a bag lunch to enjoy, or stop in at the café.  The café does have limited hours, from 10 am to 2 pm Tuesday through Friday and 11 am to 3 pm on Saturday and Sunday, so make sure to plan accordingly.
Hours can slip by while wandering the amazing gardens, digging in the sand, climbing the various rocks formations, and exploring the environmental exhibits.  Bring the sunscreen and take your time. Strollers are okay, but do have to be left outside of certain rooms.  Shoes are taken off in play areas, so make sure to keep your belongings close or in cubbies located at the front of discovery rooms.
They aren't joking when they say the museum is set up for the wee ones.  The tot spot, an area just for the very little, had fantastic areas to crawl, explore, play, and touch all set up in a safe and soft environment.  We rolled around, crawled lots, and played so long, before I had even buckled my baby in the car seat she was snoring.
Check out the Bay Area Discovery Museum's website for more information and details about upcoming events and activities.  See you there!