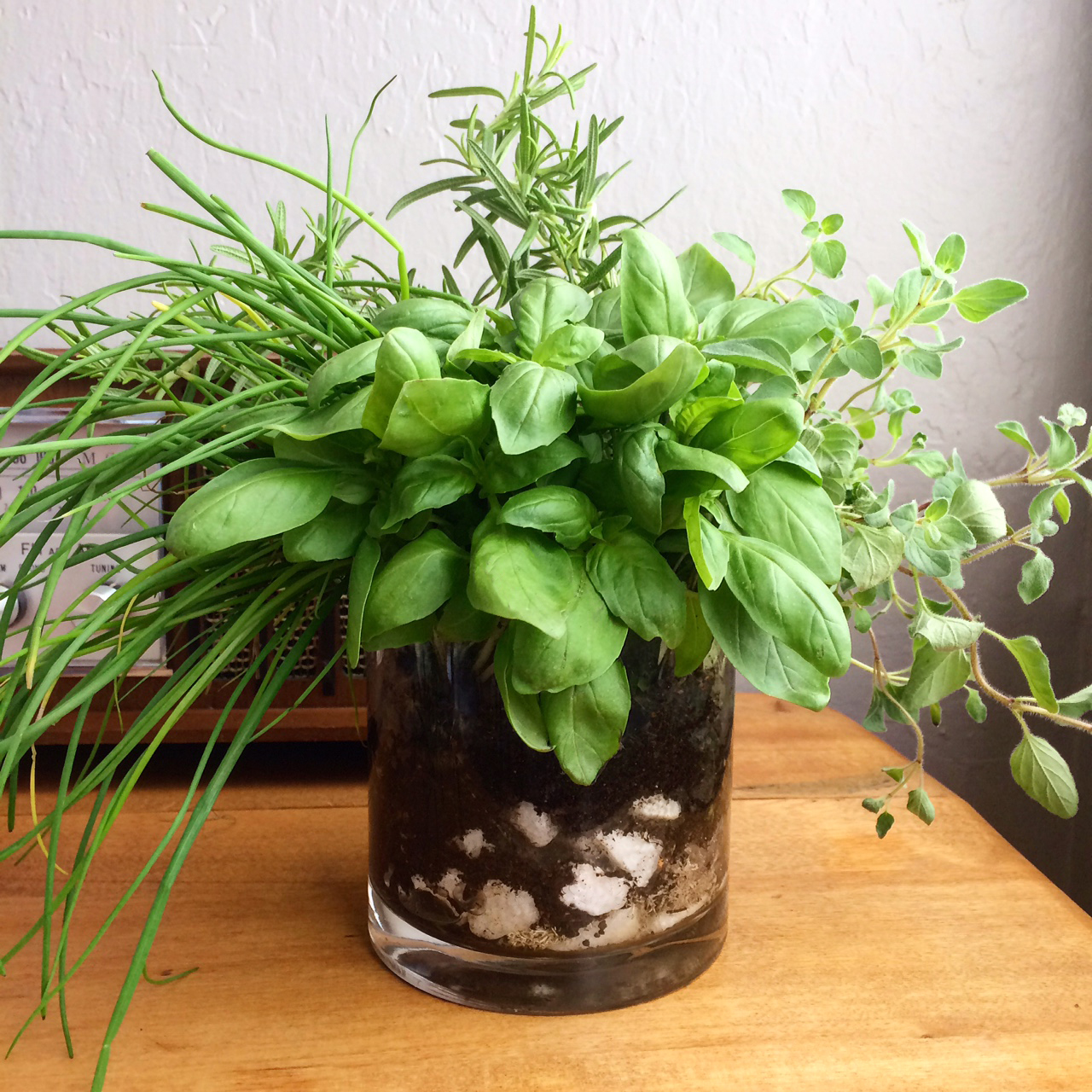 Terrariums are having a moment and we've definitely had our fun making several that are tucked around the house. While cleaning up leftover materials I realized they would be perfect for putting together an indoor herb garden. Along with being so pretty, having your own collection of basil, oregano, chives, and rosemary saves cash in your cooking budget. You can personalize with your favorite fresh herbs for an unbelievably fragrant bouquet.
What you'll need:
Glass container
Moss
River pebbles or accent rocks
Potting soil
Fresh herbs with roots intact (basil, oregano, dill, rosemary)
Directions:
1. Cover the base of the round glass container with the moss, which adds a pretty layer and also helps keep the herbs' roots from getting oversaturated. You can find herbs with roots intact at most grocery stores.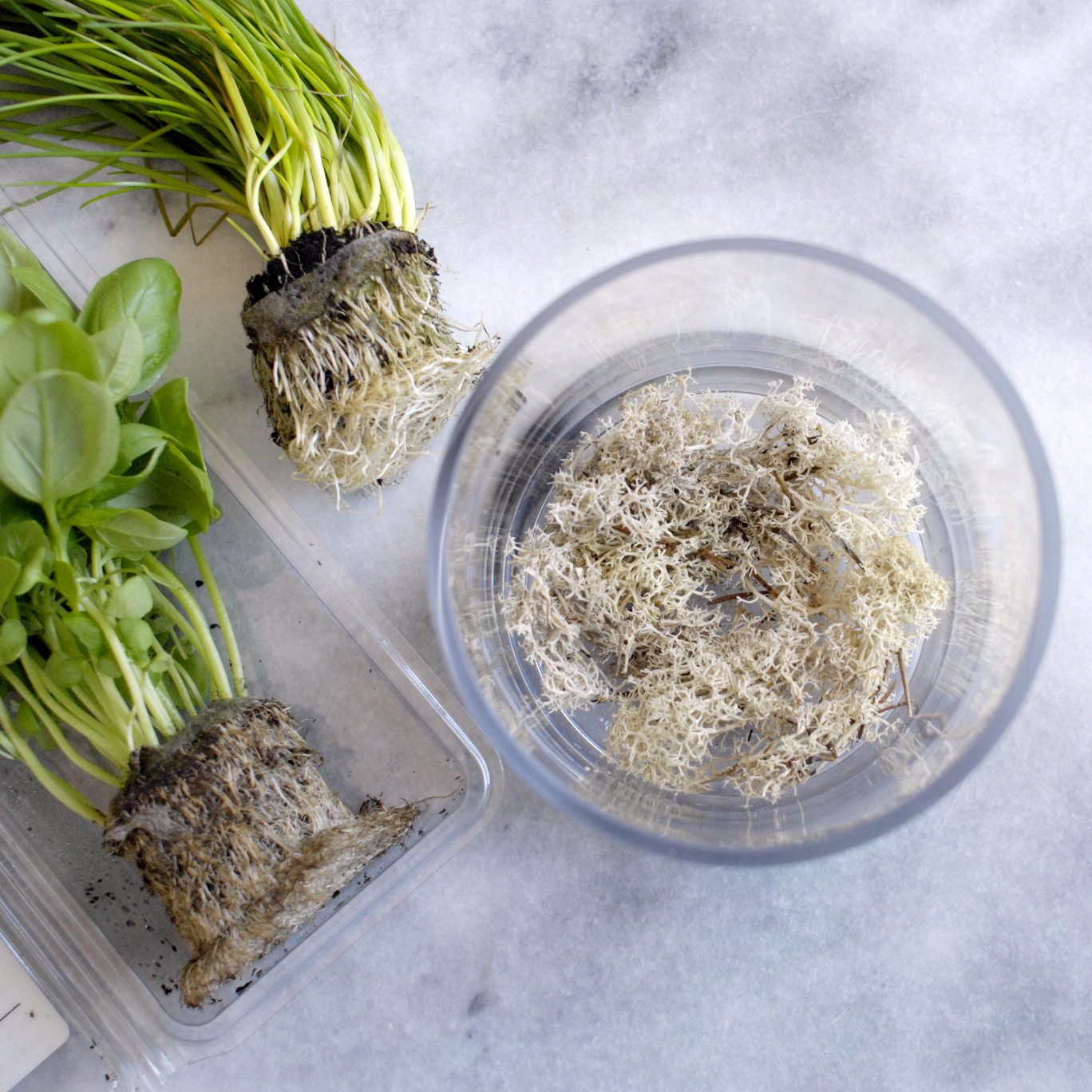 2. Then add the rocks, creating an even layer. While also adding another pretty layer the rocks help with drainage, which keeps your herbs moisturized.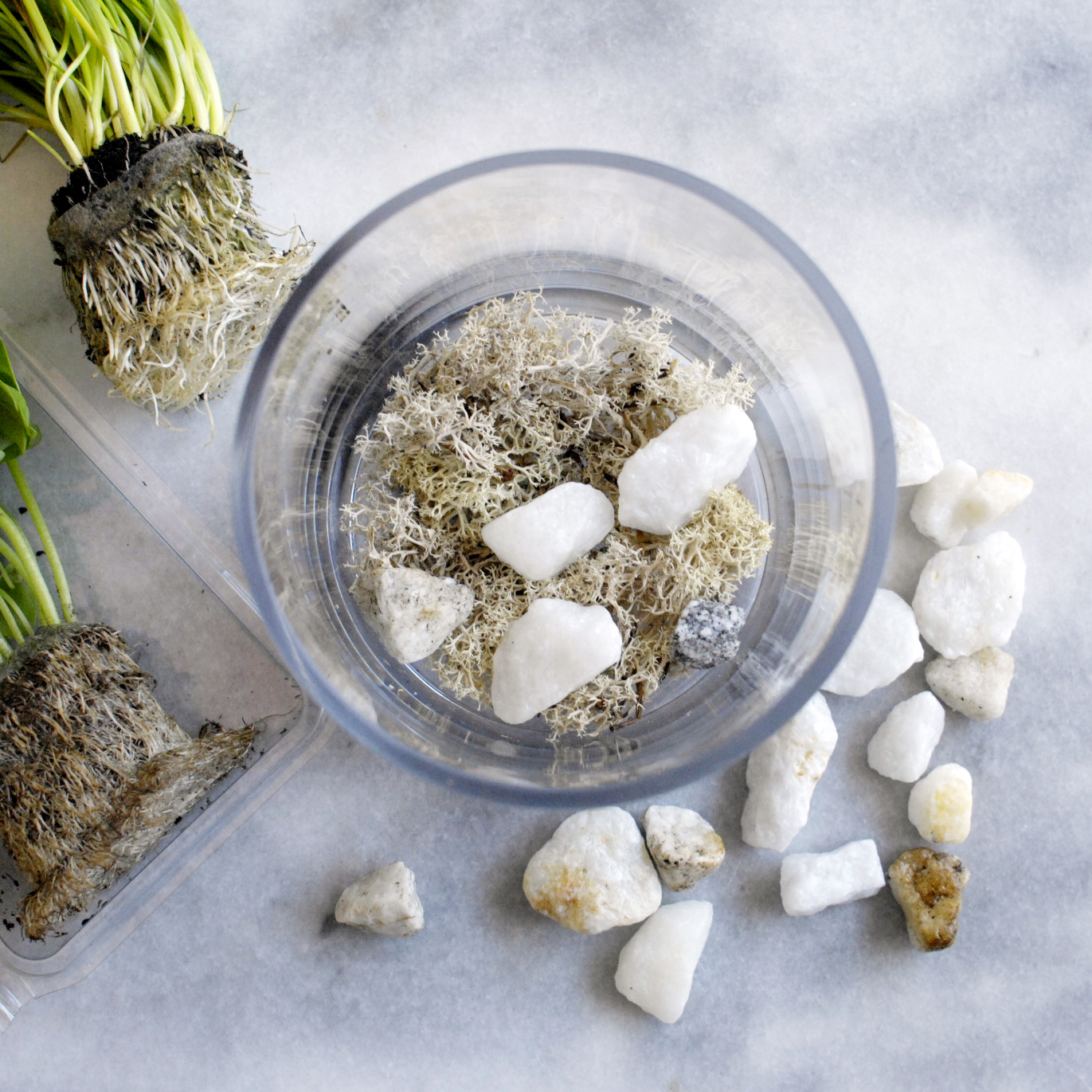 3. Sprinkle some potting soil over the rocks and then tuck in the herbs. Four herbs fit comfortably in the 4.3 inch diameter container.
Place out of direct sunlight, keep watered, and you'll have fresh herbs forever.