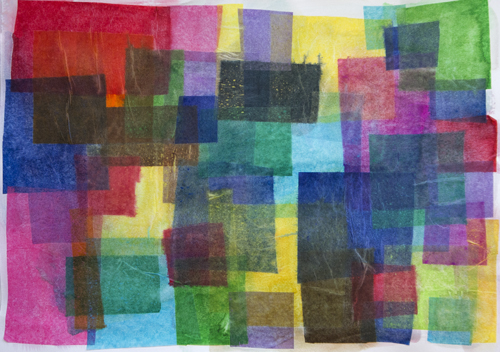 Hans Hofmann loved bright and exciting rectangles and squares and transformed them into vibrant compositions. Many of his paintings include repeated shapes in their own spaces, but sometime they overlapped and blended into each other.
But who the heck is Hans Hofmann? Along with being a celebrated American artist, he was a big player in the world of Abstract Expressionism. And he was also a teacher to many students, furthering the exploration and development of art in the mid 1900's. His loose brush strokes contrasted with sharp edges and forms creating somewhat simple and even childish paintings that are so interesting.
Perfect for kids as inspiration for making art!
Take a closer look at examples of Hans Hofmann's art and notice how he wasn't always an abstract painter. He began his career creating realistic paintings and eventually evolved into his shape paintings, which made him quite famous. Invite your child to name the colors she sees in Hofmann's paintings as well as the shapes. This is an excellent opportunity to hone color and shape recognition!
Some of Hofmann's paintings showcase shapes shining on their own while others show shapes overlapping, or placed on top of each other, cutting the forms or blending them together. This created texture and movement within his paintings.
Offer your child a collection of colors of tissue paper and a scissors. If your child is a bit young to yield scissors, you can help by doing this step. But, if you've got a scissors-happy kiddo, she can cut lots and lots of squares and rectangles from various colors of tissue. Cutting is great exercise for all those itty-bitty hand muscles in your child's hands, which benefits handwriting skills and hand-eye coordination.
Next create a glue and water wash by inviting your child to squeeze about 1 tablespoon of glue into a small container and then adding about the same amount of water.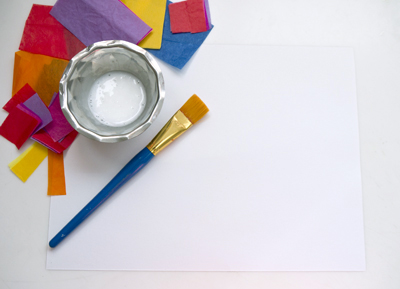 Now your child can begin layering on the tissue paper squares and rectangles, securing them to the paper with the water-downed glue. While creating, the tissue paper will blend together, creating a textured look, just like in Hofmann's paintings!
Encourage your child to continue working and overlapping the tissue until her whole paper is covered.
Once the artwork is dry, pop it on the fridge for the whole family to enjoy!