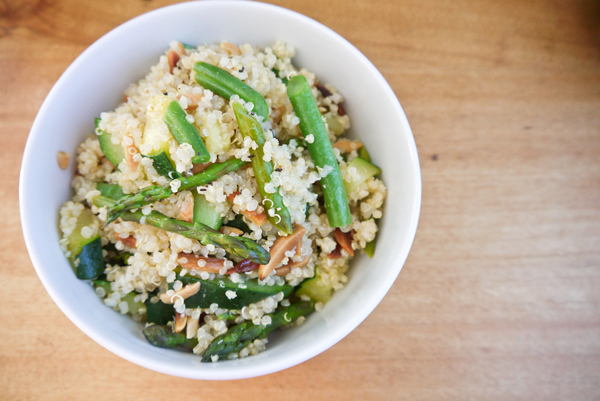 The other day we hit our local farmers market to load up on all the amazing goodness that's been growing. Spring has sprung and we're seeing our first green veggies of the season. From asparagus to green beans, I had a hard time holding back while loading my bags. This recipe makes a great light lunch or a dinner side with grilled chicken or pork chops. And using quinoa instead of rice creates a really hearty and healthy pilaf that's seriously delicious.
Ingredients
1 cup dry quinoa
2 cups water
1/3 cup raw slivered almonds
1/4 teaspoon vegetable oil
2 cups rough-chopped spring vegetables
1/2 tablespoon butter
1 lemon, juiced
1/2 teaspoon grainy mustard
1 clove garlic, chopped
Salt
Pepper
Directions
Select your favorite spring veggies for creating the pilaf. I had farm fresh asparagus, green beans, and zucchini, which pair perfectly together for this pilaf. If you've never cooked with quinoa before, have no fear — it's easier than you think.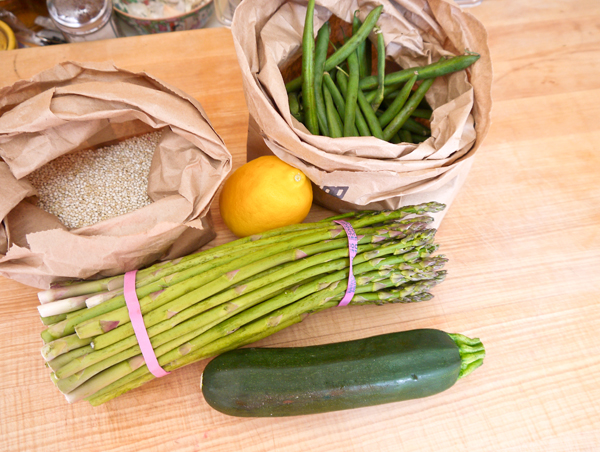 Place the water in a small sauce pan and bring it to a simmer. Liberally salt the water and then add the quinoa. Let it simmer uncovered while you prep the rest of the pilaf.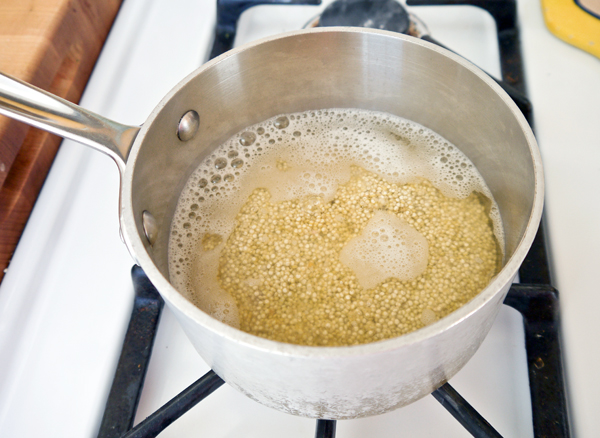 Preheat your oven to 350˚F and place the almonds on a sheet pan. Drizzle with a bit of vegetable oil and sprinkle with salt and pepper. Give the nuts a bit of a stir to evenly coat and then pop in the oven. They'll be nice and toasty in no time, so set the timer for 5-minutes, which ensures you won't forget about them.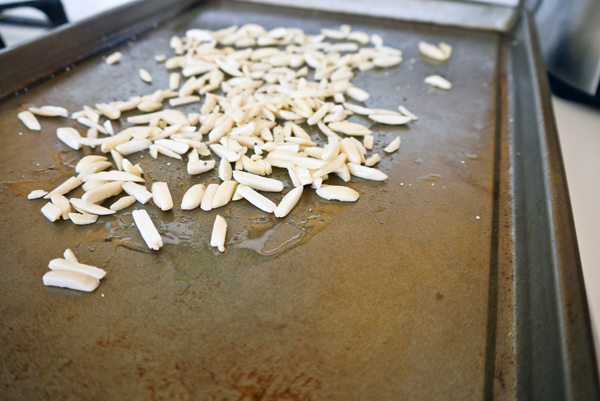 Make the dressing for the pilaf by adding the chopped garlic to a sauté pan along with the butter. Once the garlic is sizzling, and slightly browned, turn off the heat and whisk in the mustard and lemon juice.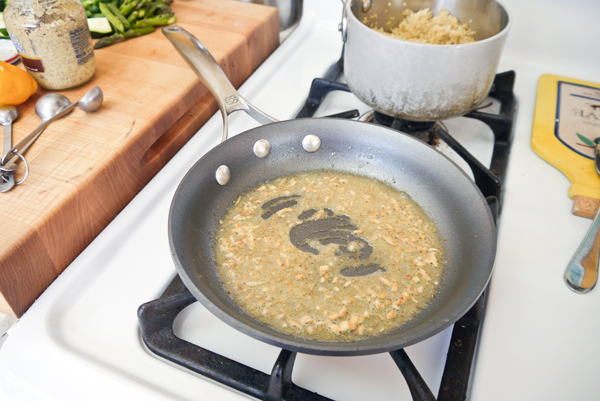 Take out the almonds, they're done!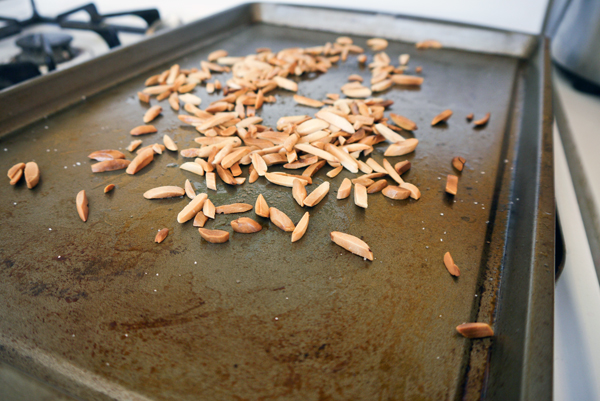 Now rough chop your spring veggies and steam until cooked al dente.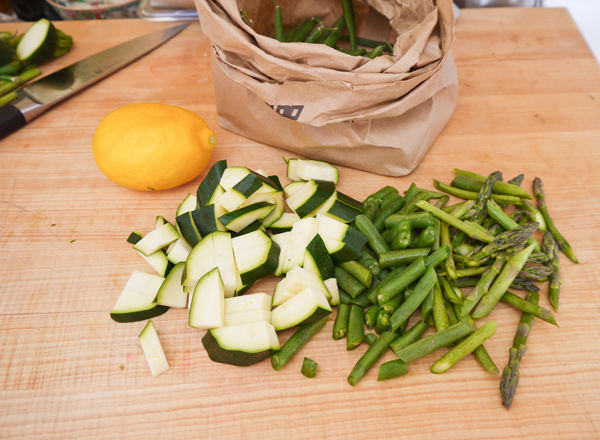 By this time the quinoa is ready, so give a quick fluff and turn off the heat.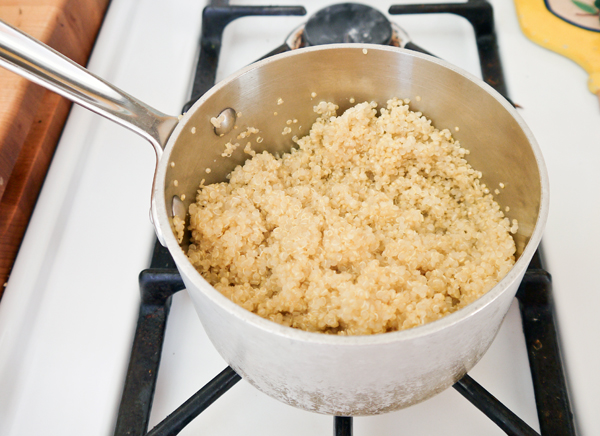 Toss everything together and gently stir to incorporate the dressing. Season to taste and the dig in!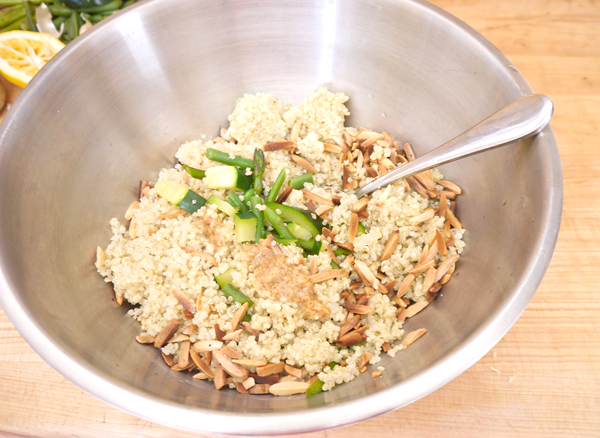 Not a fan of asparagus, green beans, or zucchini? What about fresh spring fava beans, artichokes, or baby spinach? For an extra kick of flavor, top with chopped scallion and a sprinkling of torn basil leaves. I couldn't resist drizzling our finished pilaf with a bit more lemon and freshly cracked black pepper.
Yum.