Last night we did something many parents of toddlers would think unthinkable. Most of us hunker-down in our houses after the witching hour. We all know when that time is – usually after dinner and right before bed. Your child transforms into a crazed whirligig bouncing off the walls, declaring she wants anything and everything, and demands that the same book is read over and over and over again….
Those minutes before the tot's bedtime stretch into what seems like hours and hours as you just try to stay sane.
Our friend, Brett Kaufman, had an art opening at 5 Claude Lane Gallery and we wanted to go.
It was slated to start right in the middle of the tot's usual temper-tantrum time.
But, we wanted to go and show our support and share the wonders of art with our daughter. Brett's work is really something special and makes you get a little closer for a better look. His work is comprised of itty-bitty perfectly placed photographs positioned together in a dizzyingly amazing mosaic, which creates a full finished image. Really, you get sucked into an artwork and find there are so many layers to unfold.
We got all gussied up and headed out for the city. It was a bit of a rainy night, but it was still exciting and fun to be doing something different from our "normal" routine.
(I used a curling iron and everything.)
As we made our way up the steps to the gallery, it was awesome to see a packed house and all of our friend's artwork shining in the lights. We had a few moments to chat with him, but he kept getting swept back into the crowd. And, it turned into a Dada night, which meant all the tot wanted was for her daddy to hold her while walking around the colorful artworks.
I actually had a few brief minutes to chat with other adults before the tot started her meltdown. We made it about 45 minutes into the opening, but it was enough to see our friend have great success at his opening, catch up with others, and enjoy some fun in the city.
Congratulations, Brett!
(here's the blow-by-blow)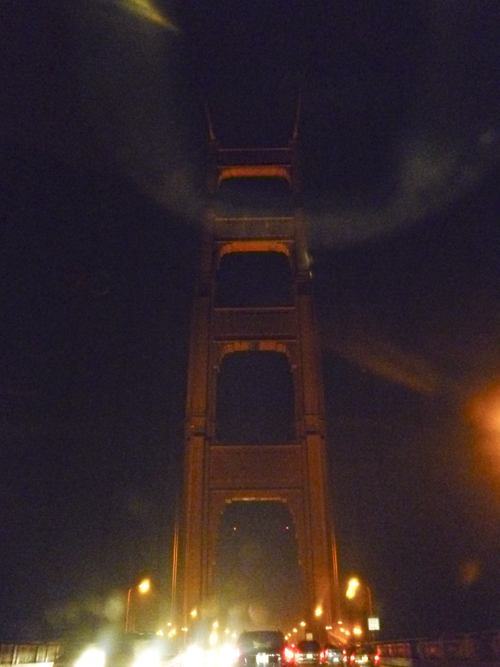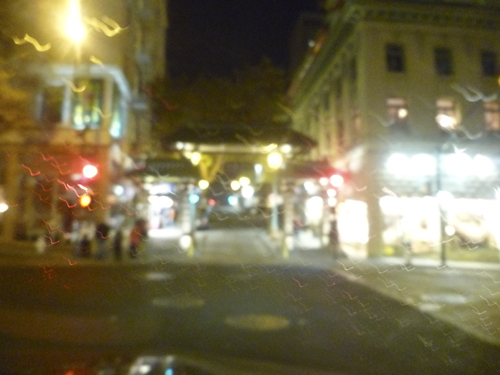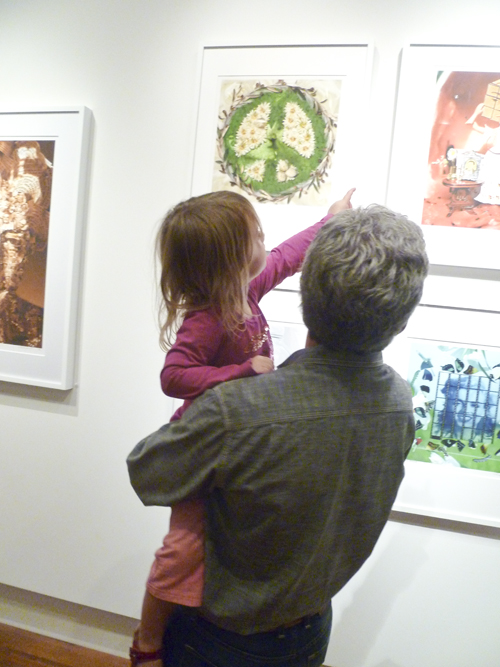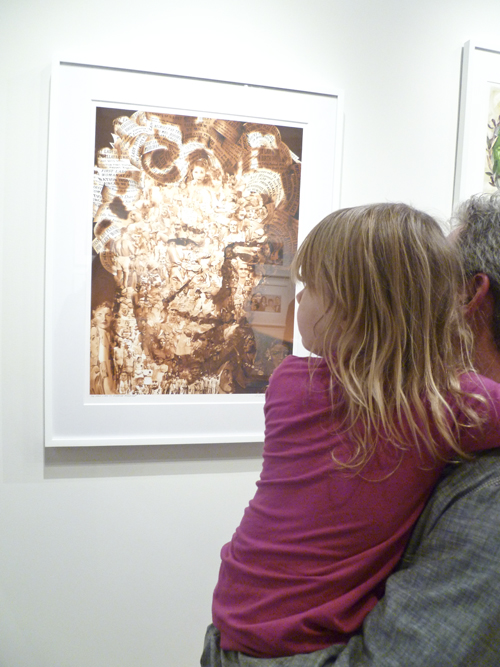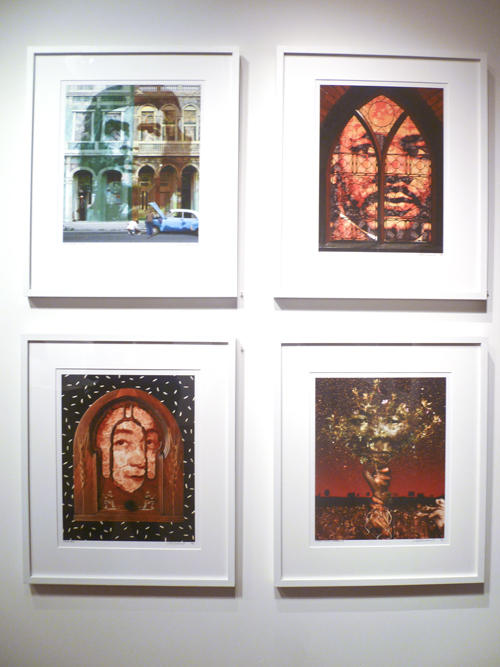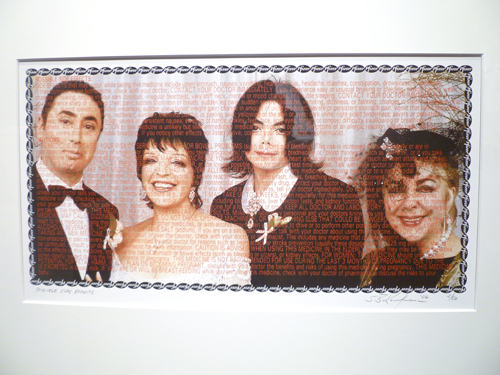 The other day we met up with some friends at the Randall Museum in San Francisco. I'd never heard of the place, but the minute we started up the winding hill just outside of the Castro, I knew it was a winner. Alongside the museum is a great dog park with sweeping views of the city. You're right under Sutro Tower, so you're up there.
Along with an awesome dog park there are great trails, which once we hooked up with our friends, we wandered along with the kids. There are steep inclines, easy walks, and steps in some areas. So even kiddies my tot's age (two) can easily explore and enjoy. Us adults whipped out our cameras and snapped away at the 360 views.
This was all before we even got into the Randall Museum.
Right when you walk into the space, you're beautifully accosted with animals and educational displays that are both interactive and exciting for adults and kids. Rescue birds are strutting around, aquatic jellyfish and starfish are floating about, a swarm of bees are making honey right in front of you, a few furry friends are available for petting… And, it just so happened that five minutes after we arrived, an amazingly entertaining guy took a group of people outside to enjoy an animal discussion with a hawk, and owl, turtle, and snake.
(oh, my!)
My tot was a bit young for sitting and listening quietly, so we headed back inside for a private petting party with the duck, that really loved her shoes, and then explored the mock houses and other displays about the history of San Francisco. There were people playing with musical instruments in one room, kids building blocks together on moving plates replicating an earthquake in the hallway, families creating clay sculptures in the art room, and smiling and helpful attendants ready to lead you here and there.
And don't forget the wood roaches…
Once we had run and explored and petted all we could, our collective walked down the slope to the awesome, sandy playground for some swinging and sliding.
By the time we headed out, we were all perma-grinned and blissed-out.
We had a fabulous time at the Randall Museum and are already planning another visit.
Seriously.
Check it out.