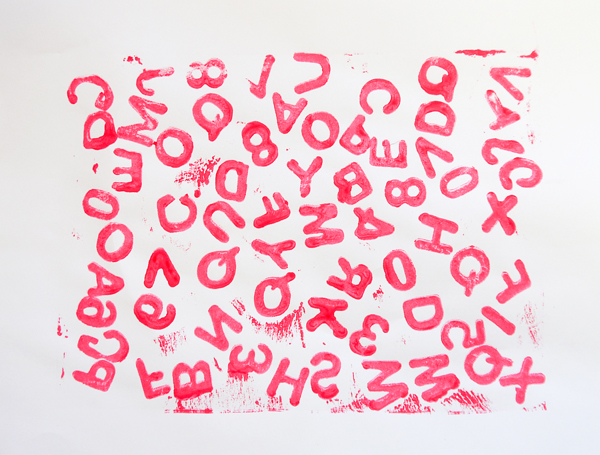 We're really working on thinking about numbers and letters at our house. And it's been exciting to see our tot starting to pick up on it. The other day we had a great time reading a book and checking out the letters that form the words and all that kind of stuff. I love this age and how the brain starts making sense of things. Along with all that development, honing fine-motor skills ensures she'll be able to write those letters once she figures them out.
So I got out a container of foam letters and numbers and dug out a piece of tagboard. Then I dumped the foam stickers out on our work table and invited my daughter to peel the backs from the stickers, guess the letter or number, and then position on the board. Along with building those small muscles in her hands, and encouraging her creativity, this fun art activity also builds letter recognition skills. Sure, she didn't get half of the letters or numbers correct on the first guess, but did the second or third time around.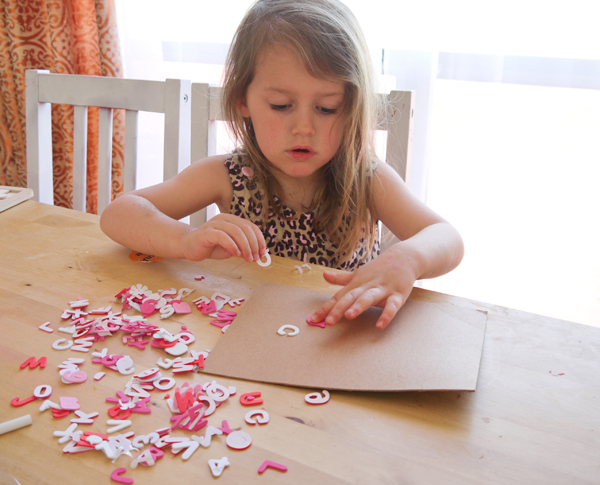 Once our tagboard was covered with foam stickers, we spent a few minutes going over the numbers and letters one more time and then selected a color of paint for the next step (which of course was red). Offer your child her favorite color and a foam brush and then coat each and every number and letter with paint.
Place a sheet of white paper over the painted letters and press, making sure that all areas of the tagboard have been covered. Then lift the paper to reveal the print of the letters and numbers.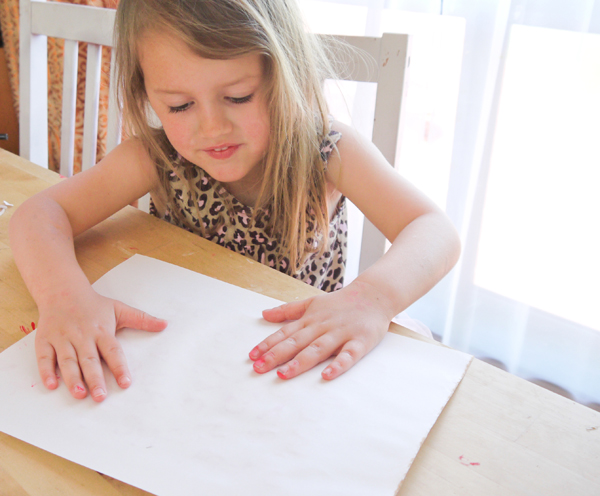 My daughter was in awe of the results, checking first the tagboard and then the paper to see the resemblance.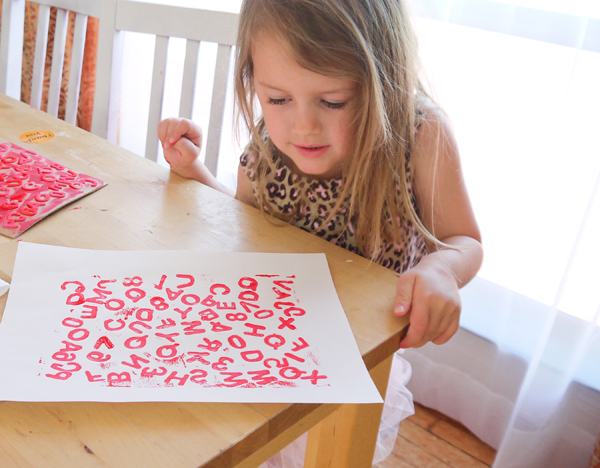 It was pretty darn cute.