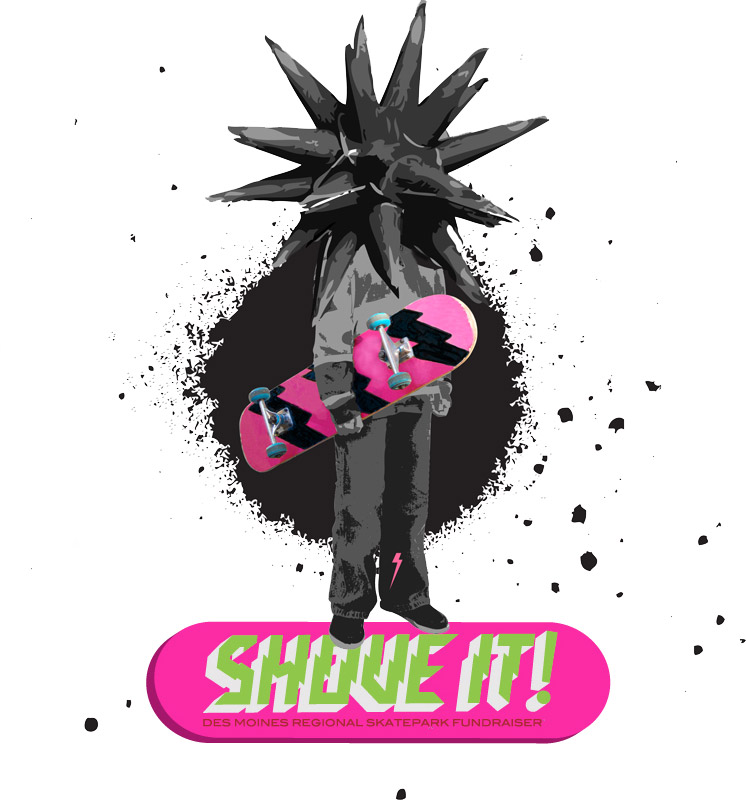 My first boyfriend knew his way around a skateboard. I tried to get the hang of it, but my total lack of coordination while in movement did me in. It takes mad skills to do all those cool moves.  And, honestly?  He, and all his skater friends, were darn cute while attempting new tricks and skating around town.
Ah, the wonders of junior high in late 80's.
It doesn't matter where you live, offering an outlet for youngsters (of all ages) to express themselves in a safe and supportive environment is essential. And my creative brother-in-law is working hard to make that happen in Des Moines. On June 7th, 2013, Shove It!, a curated show by Baykiddead held at the Des Moines Polk Country Heritage Gallery, will showcase artists that are putting forward works to help raise awareness (and funds!) for the amazing civic project that will bring the country's largest free outdoor skatepark to downtown Des Moines.
How cool, right?
Even if you're not in the area, check out this page for more information or like Shove It! on Facebook.
Do it.