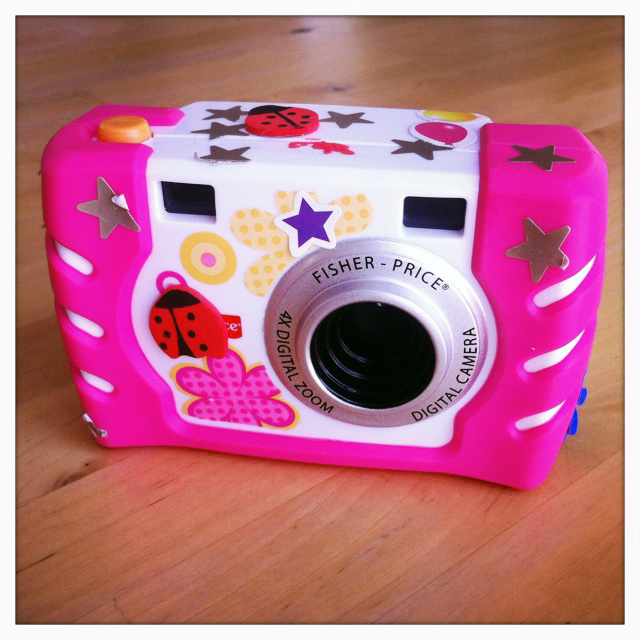 Now that the holidays are over and everything is getting back to normal after all the crazed present opening, it's interesting to see which items hold the tot's interest. She still loves all the plastic animals and dinosaurs, and playing the matching game in her own special way, but the one thing that she's still reaching for is her new camera. A few months ago I did a post for LilSugar sharing cameras fit for little hands and had focused on suggestions from friends and good reviews when I put the collection together. So when I decided to get one for the tot as a special birthday gift (her special day is right after the holidays), I already had one in mind.
And then I went with something totally different.
The Fisher Price 4x digital zoom digital camera.
It was pink, I liked the square shape, and although it didn't get great reviews on image quality, the camera sounded like it was indestructible. Hey, I'm not looking for museum-quality prints, I want a camera that isn't going to break the first time it gets dropped.
And it was on sale.
Today I wrangled the camera out of my daughter's hands and downloaded the pictures (SIDE NOTE – the camera does NOT come with a USB cable, but does work with a standard siz. If you're not PC (like me) you can't download the funky photo editing stuff, but, hey, my tot wouldn't have a clue how to use it.) and was surprised and impressed with what she'd taken pictures of and the quality of the camera. My daughter loved seeing her pictures and helped me select a few favorites:
Here's a picture of the hubs and I,
her new tent,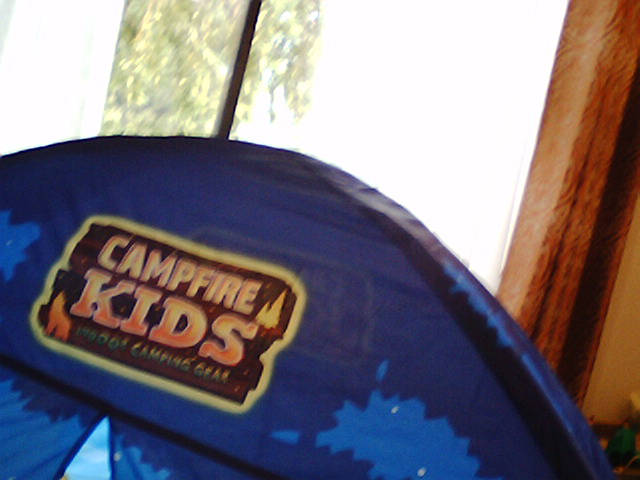 the decorations from her birthday party,
Sid the Science Kid,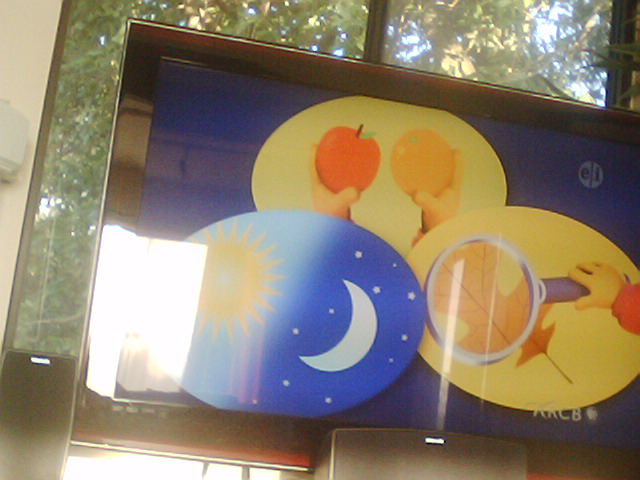 our cat by the fire,
her spot on the couch,
and a self portrait.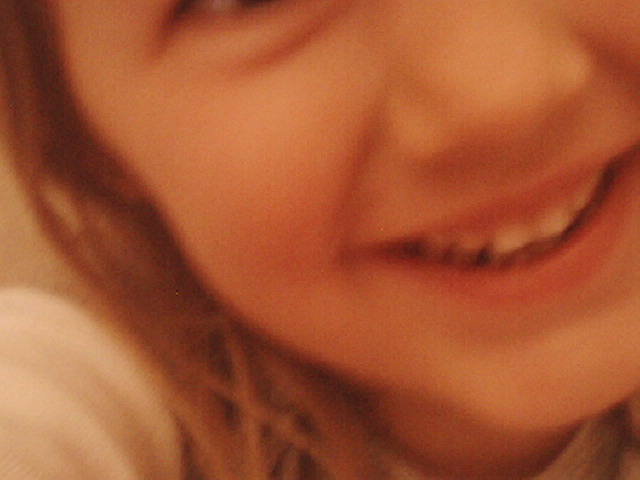 So, yeah, she's not great on standing still while snapping, but she's dropped the camera, bashed it into walls, been walking while taking a picture and fallen down with it, and I think it even took a tumble down the stairs the other day.
Still works wonderfully.
The picture files aren't big (640 by 480 pixels), but prints good quality 4 by 6-inch pictures. The camera also makes slightly annoying noises when in use but does turn off on it's own so you don't burn through batteries. Equipped with an easy to use zoom (which my daughter totally doesn't get) my husband enjoys taking pictures with it too.
I love that she is still excited about taking pictures and is learning to look at things in a new and interesting way. I'm planning on printing out her favorites and creating a gallery wall in her room. I'll keep you posted…