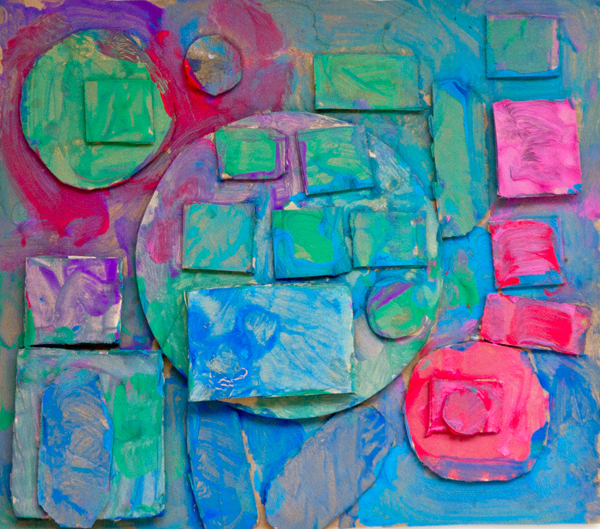 After the holidays there always seems to be a large amount of cardboard hanging around my house. From packages sent, to boxes that held toys, I never want to just toss it in the recycling. So the other day I decided to have a little fun with the tot and get creative. There's nothing like presenting your child with various materials and letting her explore, but I decided to offer a bit of assistance.
Victor Vasarely is recognized as one of the foremost artists of the Op Art movement of the 20th century. With his pulsating geometric designs that move the eye, his artworks are vibrant and fun — perfect for introducing to little ones. I figured we could create our own unique creation based on Vasarely's style, with the help of all that cardboard. Instead of creating a flat artwork that looked like it was jumping out at you, we could use the cardboard to layer and build a three-dimensional  project. And this art activity is wonderful for encouraging shape and color recognition.
We took a closer look at one of Vasarely's artworks (Pal-Ket 1973-4), talking about the shapes and colors we saw…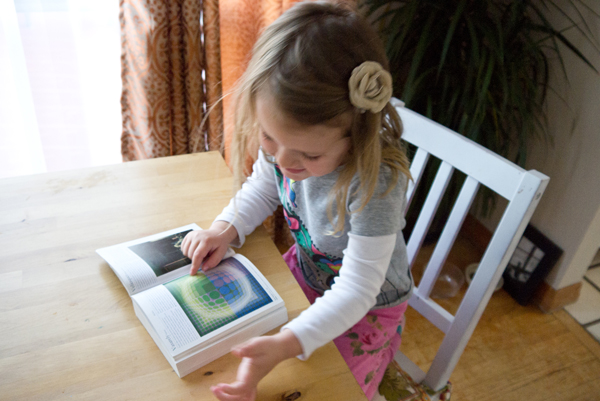 I helped by cutting the larger pieces into smaller interesting shapes and then offered my daughter the pieces. Before I had even offered her the glue, she was busy arranging her shapes.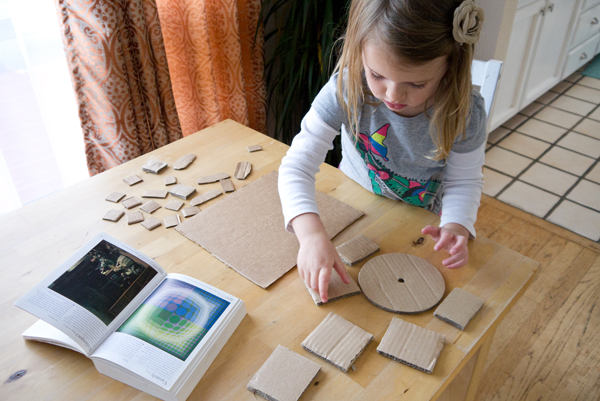 Now your child can glue the shapes onto the cardboard base in an interesting unique design or use one of Vasarely's artworks as inspiration. Encourage your child to use the whole area of the cardboard base and to overlap shapes, building a really fun creation.
Once the glue was dry, we got out the paints and had a great time finishing the creation using the colors from the original artwork.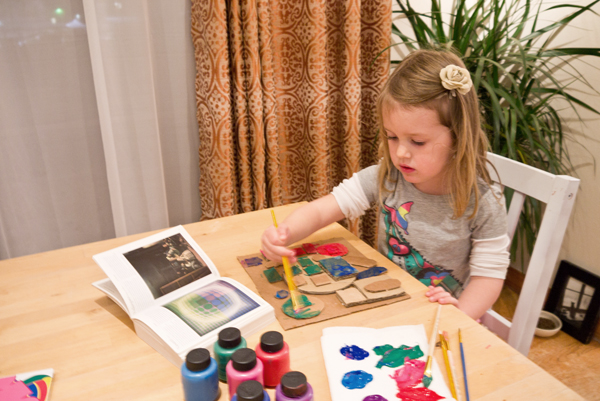 Display your child's finished creation in a special spot for everyone to enjoy.