I am not a fence builder. My dad and husband built the fence around our lot, but this situation was totally different. If you're wondering why the need for a fence, here's the back story. We weren't so interested in making things super secure (basically we didn't want to dig holes and pour cement) because we were paralleling the chain link fence. The plants that were still left from the butchering on our side of the fence were very happy, which meant we needed to build around or weave the fence through.
We had no idea what to do.
After digging holes and securing a few 6-foot redwood stakes, we started weaving thin redwood slates to create a horizontal organic fence. We are calling it a big trellis…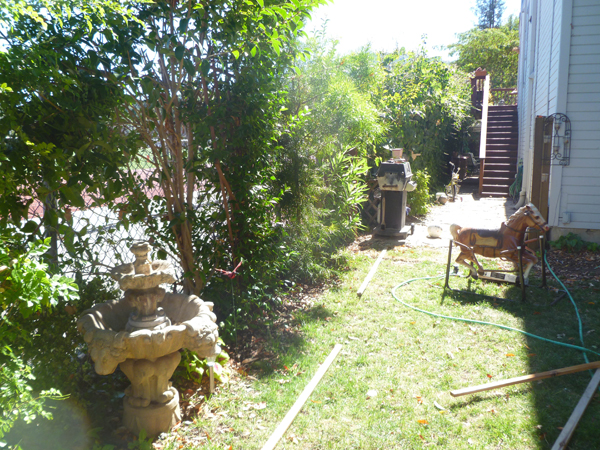 By the end of the first day we were feeling pretty good about how things were going. You can still see the (now bare) chain link fence and a bit of the football field, but at least now we can train the vines to grow on OUR FENCE.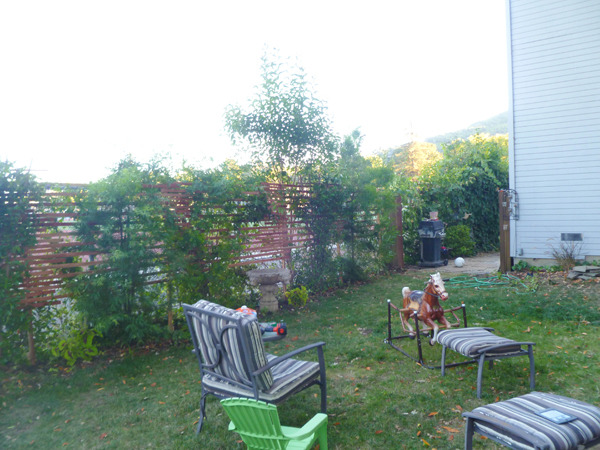 Today we added the final few lengths, repositioned a few plants, and mourned the loss of quite a bit of one of our really mature grape vines. I think I'll mourn it a bit more later with a glass of wine…