You know, stuff happens. This week was full of stuff and then before I knew it the week was over. A couple of things did stand out from the rest and it just so happened that I got pictures of them.
And, yes. We got locked out of the house. But it was okay, really.
The tot continued exploring her tape obsession…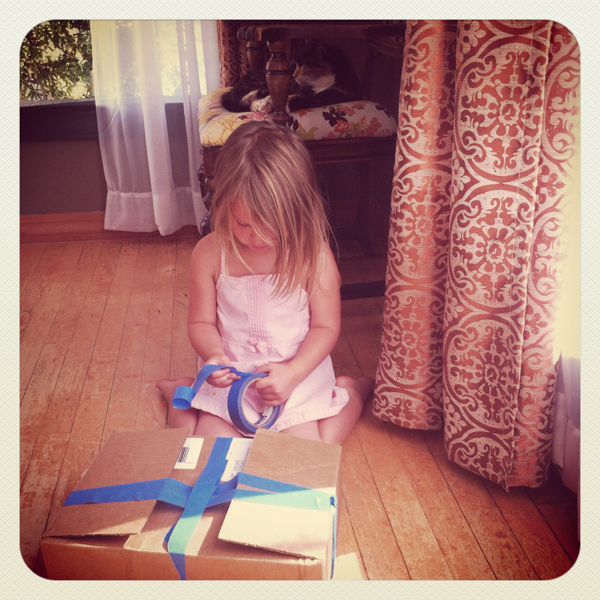 I roasted a whole duck. It took almost four hours, and the picture doesn't look very tasty, but I think it might have been the best thing I've ever made in my kitchen. They were on sale at the store and we went back and bought three more, and then spent almost an hour trying to figure out how to fit them in the freezer (and suffered a head injury from a falling vase from atop the fridge (don't ask)).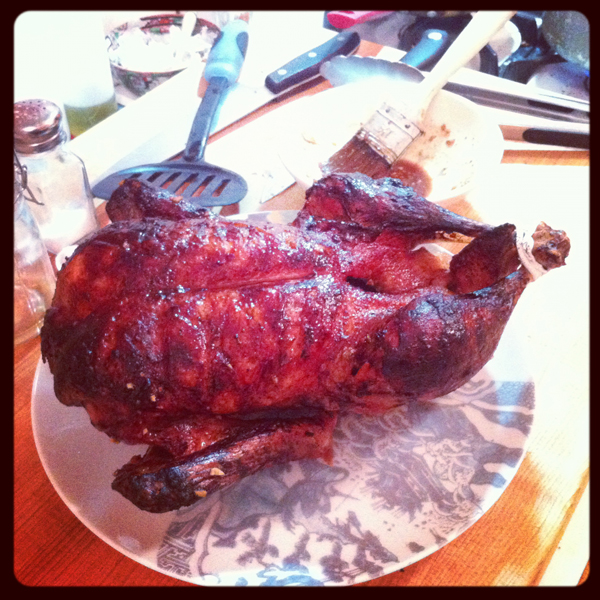 In honor of National Waffle Day, which was on Friday, we whipped up a batch of peanut butter and jelly waffles and my tot ate them all. And they were super easy. I just followed the waffle directions of that big box of mix stuff and then folded in a big spoonful of peanut butter along with a few big dollops of our favorite strawberry jelly.
Yum.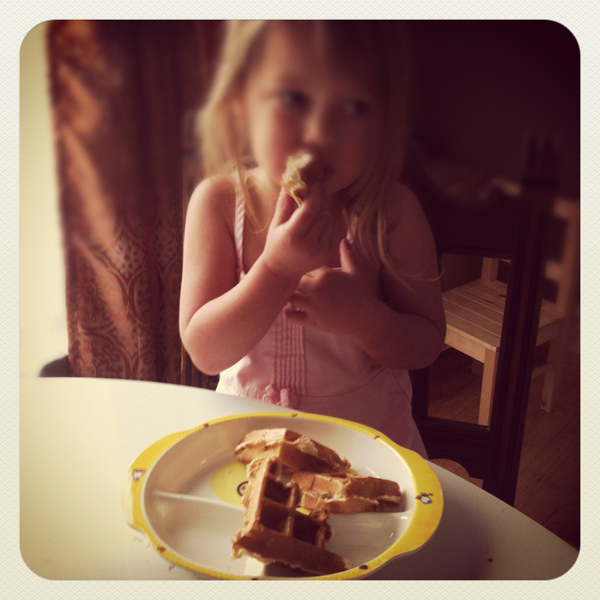 (I now realize after looking at this picture that my tot wore this dress over several days last week. Oh well.)
We got the tot her first haircut and we ALL SURVIVED. I'll share more about that over on LilSugar in a couple of days.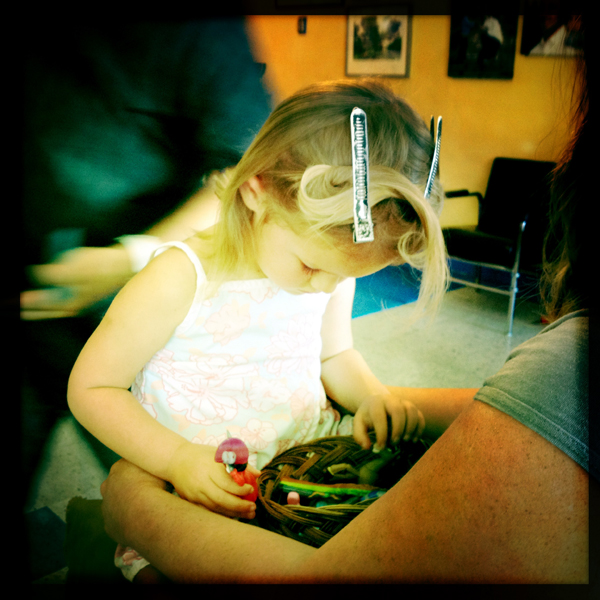 After going for a walk the tot and I found ourselves locked out but made the best of it by having a grape picnic in the yard with our happy wine grapes that are weaving their way through our fence. Don't worry, the husband came home within and hour and things went back to normal (mommy I wanna watch TV!).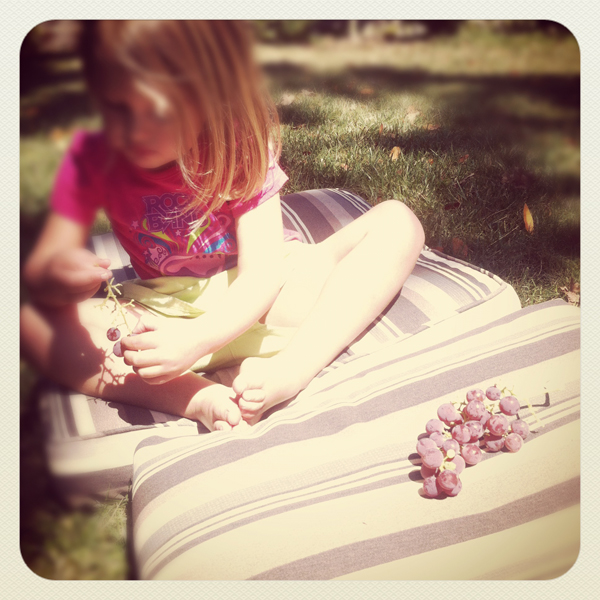 And we rounded things off with an awesome visit to the local farmers market.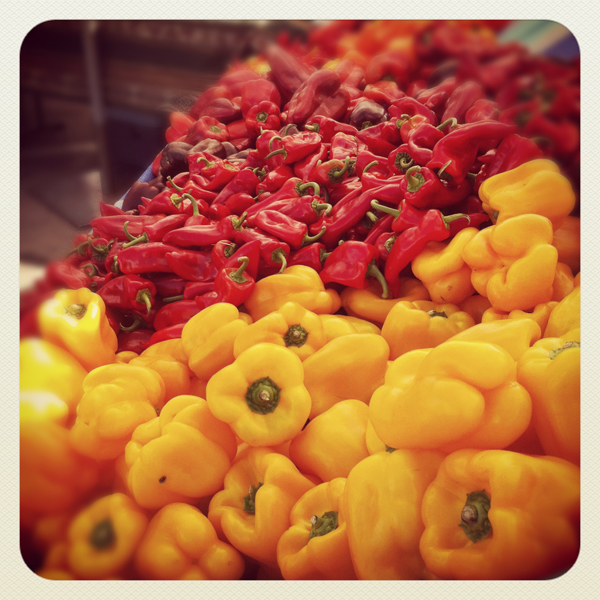 How was your week? I hope it was lovely!
Leave a comment with a link to your favorite post or picture of the week….