It was  a good and bad weekend. It's not a big deal or anything, so don't freak out. Things have been a bit hectic for the last couple of weeks and I've scrambled to hold everything together. I've also been really determined to do it all "on my own" and am not so good about "asking others for help."
Yeah.
So it all came out in a big breakdown the other night, which was pretty unfair to the husband. He already does so much – and not so fair for me to do the total female crying-wailing-drama thing.
But the salvation of it all was our new thing.
This thing.
This radio.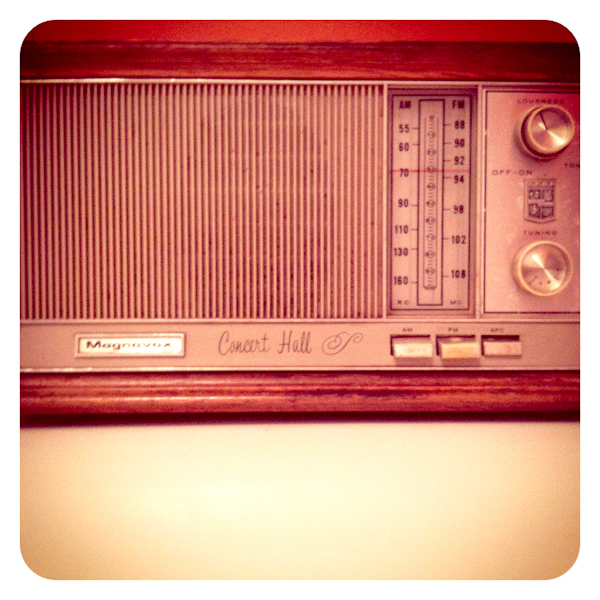 Since its amazing arrival we've been listening to it. LISTENING to it. The TV has been off, us adults have been a bit more attentive to the tot, and the husband and I are having good and beneficial conversations. We also spent most of the weekend outdoors. Seriously, who can resist the smiles of a toddler in a tutu swimsuit on a play horse?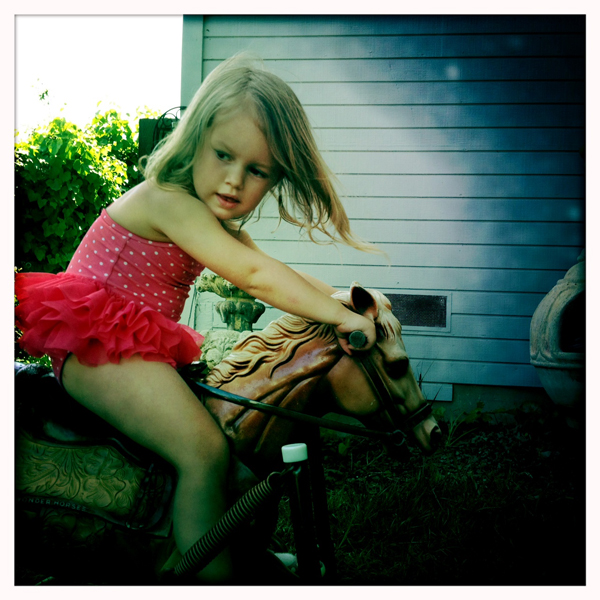 We also had an amazing meal of grilled chicken thighs alongside grilled salad.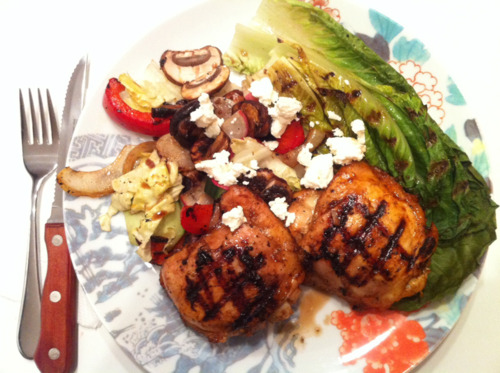 Yum.
So, all in all, things turned out just fine. Sometimes you have to deal with the bad to get to the good, right?