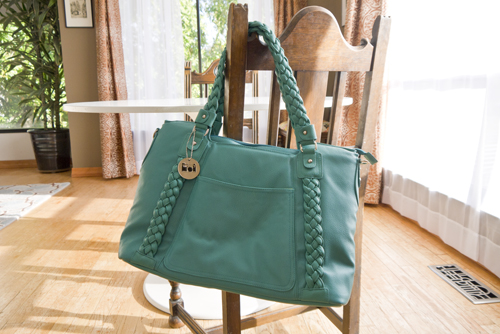 Something really special landed on my doorstep this week.
This bag.
A big thanks to the Clever Girls Collective and Epiphanie  for this beauty.
And, it's not just a bag – it's a camera bag!
It arrived right in time, too. You see, we're packing up and heading out in just over a week for a Thanksgiving panacea of turkey cooking and family enjoyment. That means this fantastic Epiphanie camera bag is going to really be put to the test as it will be packed with the laptop and tons-o-camera stuff.
Along with all that I've got to include goodies to keep us all entertained during the flight and extra clothes for the post-potty-trained tot.
Don't worry, I'll take pictures of it all to share with you later.
Meanwhile, head over to Epiphanie and check out these amazingly cool camera bags – and pick up one for yourself!