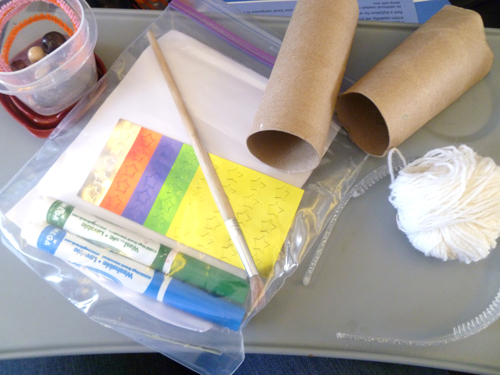 Taking a toddler on a plane is always a challenge. It doesn't matter if it's a 30-minute flight or 30 hours, your tot is bound to freak out at some point. So pack some extra goodies and do a few on-the-fly art activities everyone will enjoy! Yeah, that's right, put away that iPad and enjoy some locked in flight fun and a bit of family time.
Really.
If your kiddo breaks down after 20-minutes of being creative, pull that iPad back out and cuddle up with a movie. But making on-the-fly art is always a great way to have a wonderful time with your tot – and maybe make something fun yourself! And these fun activities hardly take up any room in your carry-on.
(These art activities would also work wonderfully in the car…)
Beaded pipe-cleaner bracelet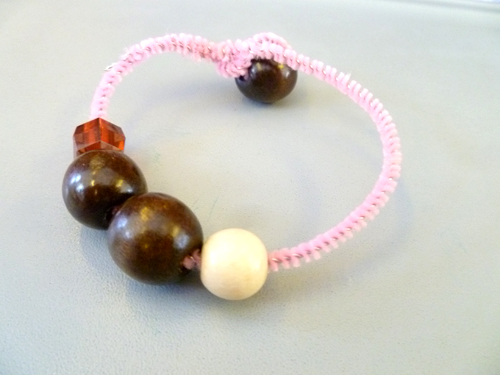 In a small plastic bag or lidded container place some colorful beads along with a couple of pipe cleaners. Your child can secure one end by twisting on a bead and then threading the rest. To finish the bracelet, help your child twist and hold together the ends. Voila! Cute on-the-fly bracelet. Great for boys or girls!
String wrapped headband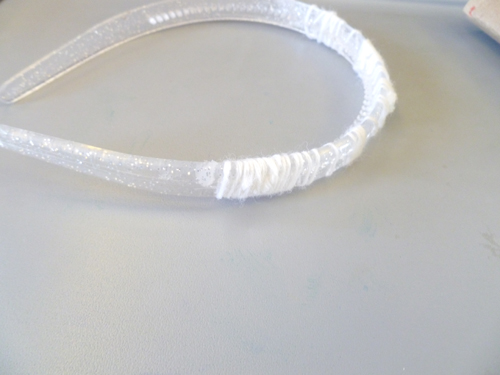 Pick up a plain headband and gather a small ball of string. Sure, this project isn't really for the boys, but that's okay. Your kiddo can skip this activity for a different one… Now help your child tie one end of the string to the headband and then start wrapping and wrapping. She can tear off lengths of different colored string and tie each section off when she's done until the headband is all strung up or use all one color.
Night-time sticker paint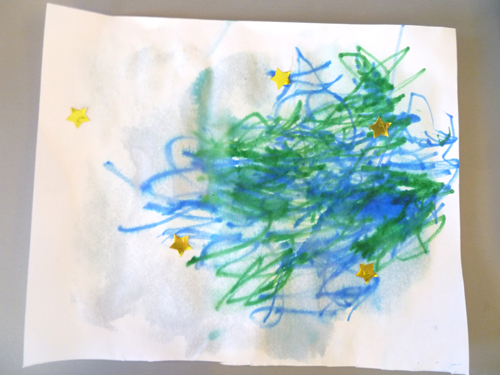 Cut a few pieces of paper until they are the size of a zip-top bag and pop them in along with a few sheets of basic star stickers, a blue and green marker, and a paintbrush. Once your happy stewardess has made a walk through, ask for a small glass of water and your child can get marker painting! Start by placing a few stars all over one of the papers and then offer your child the markers to make lots and lots of swirling lines. Then she can use that bit of water and the brush to water paint all over the paper, creating her own night-time star sticker creation.
Binoculars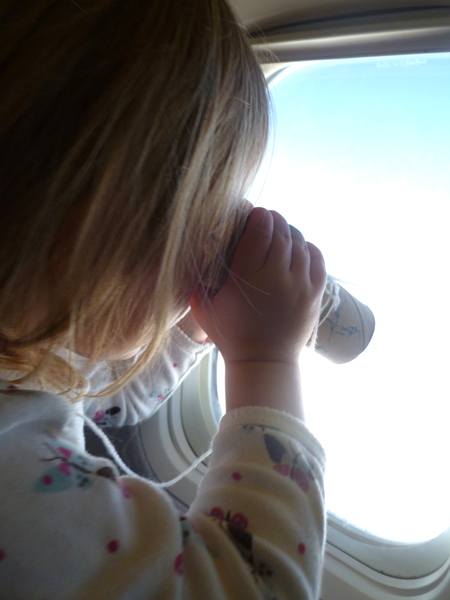 Pop a couple of toilet paper tubes in with all the rest of your on-the-fly art activities and bring them out to use all the leftover bits of materials for creating a special set of binoculars for the final leg of the plane ride. Your child can stick a few star stickers all over those two tubes, use the markers to create colorful lines, add a bit of water to blend them together, and then string a string with any remaining beads to use for holding the binoculars together. Help finish things up by twisting the string around the two tubes in a figure eight several times and then tying together. The beaded string can be added as perfect on-the-fly binocular strap.
Happy flying!