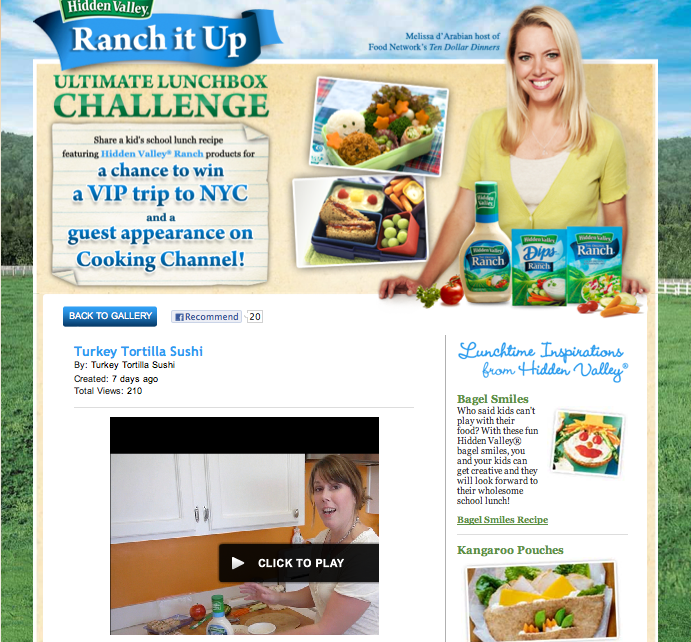 *scroll down for the actual video…
The other day I stumbled upon this contest and I couldn't pass it up. I'm not usually big on participating in contests, but part of the winnings includes a visit to the Food Network and a chance for a walk on opportunity.
Sure, you also get a pair of free round trip tickets to New York and some cash. But, really, I just want the chance to stroll around the Food Network.
I love the Food Network.
It all started years ago when the Food Network was comprised of early Emeril Lagasse and translated Iron Chef episodes. It was campy and a bit silly, but I couldn't turn away. I was hooked. I fell more in love with food and cooking while watching those chefs figure out what to do with octopus and listen to Emeril say "bam" one too many times.
So when I saw this contest I told the hubs to get out his camera and prepare for enduring several takes of me cooking in the kitchen.
Feel free to head over to the site and check out my video for Turkey Tortilla Sushi along with the other's hoping for a chance to win. Hey, if you're up to it, put together your own video to share and enter.
But, don't make it too good. I really want to win.
Here ya go…