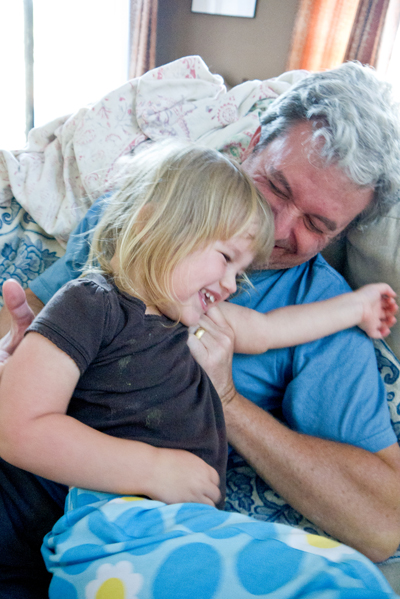 When I started this blog my goal was to share sunshine and unicorns – happy little ideas for art projects and yummy things to cook and bake sprinkled with various So says Sarah wisdoms. I've tried to be somewhat vague about where I live, my child and husband, and some of the more personal stuff that goes on behind the scenes. I guess I felt like I was protecting my family from stuff. You know. The real stuff.
Really. I was protecting myself.
Shit happens.
This week was not so great at my house. Behind the scenes sucked some pretty serious ass. When everything was happening, the last thing I felt like doing was sharing. After a couple of days, I've realized sharing is necessary. Not because I want you all to go, "oh, poor Sarah." Nope. I need to write this down, hit publish, and walk away. It's as simple as that.
I have to let this out and then move on.
So, here goes.
I found out last week on Tuesday I was pregnant. The hubs and I figured it was time to think about baby number 2, so I stopped taking those itty-bitty pills and threw caution to the wind. Sure, we didn't expect things to "happen" the first month out, and I had NO idea I was pregnant – because I wasn't expecting it. You know the story, spotting is thought to be the regular monthly (even though a week or so late), and everyone has a glass of wine (or two).
When I woke up feeling super-sore and tummy sick, I couldn't believe it. After three pregnancy tests, I was amazed. I told the incredulous husband that night, and we sat and stared at the TV for what seemed like a couple of days wrapping our heads around it.
Over the weekend we started getting excited. I was enjoying some full-on all-day sickness, my boobs were sore, you know, all the fun early pregnancy stuff. And we were tossing names around, every time we saw a new baby we oooohed and awwwed, we told total strangers we were pregnant just to get the feel of it….
Sunday night I took this picture of my husband and daughter having the awesomest time and, after we put her to bed, we sat and chatted about all the things we hoped and dreamed for our new addition.
I started spotting that night, but didn't think anything of it. The husband reminded me I spotted with our first child, too.
The next morning I knew things weren't right. I was bleeding.
Bleeding.
While pretending it wasn't happening, I continued on with my day white-faced and nauseous. I wasn't cramping or anything.
But I was losing the baby.
I knew it.
I was overwhelmed.
But, what did I do? What have I always done? Push it aside and pretend like nothing was happening. Don't feel. Don't get upset. Don't think.
I was in the middle of a somewhat important conference call, trying to toss a bit of humor into something not so exciting (spreadsheets) while feeling my body releasing that potential future totally kick-ass little being.
I kept on going.
In the middle of it all, the tot was in the other room watching Caillou (of course) and began repeating, "mammammma lloooooooook LOOOOK!"
I walked into the living room all while hoping the other conference call attendees wouldn't hear annoying Caillou to see what she was all frustrated about only to find a very large and very angry blue jay stuck in our fireplace.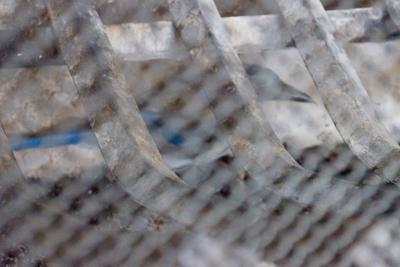 Seriously.
The hilarity, sadness, and utter all around horrible-ness of this whole mess hit me.
Luckily, the mesh screen was containing the mongo blue jay, but his screeching call was bone rattling and disturbing. I quickly signed off from the conference call and yelled for the hubs (who was in his man cave working).
While we both cried and cried, we stared at that stupid blue jay and tried to figure out what to do with it.
The cats came up and began circling like sharks. The child was crying because she didn't understand why we were crying and kept repeating, "no bird, NO BIRD."
Total shit mess.
As animal control pulled up, I headed to the gyn to get the final word.
The bird was set free, our daughter has been walking by the fireplace checking for "NO bird," and I am no longer pregnant.
*It turns out what happened with me is considered a "chemical pregnancy," which means the egg and sperm happily connected, but that wee embryo got lazy and didn't cozy itself in properly. So, technically, (as the gynecologist explained over the phone) I wasn't ever actually "pregnant," and shouldn't really get all caught up with this. Nothing was wrong with me and, obviously, I was fertile.
**This conversation didn't change the fact that I had thought I was pregnant, my body had thought I was pregnant, and it still hurt that I wasn't.