Thanks to an episode of Caillou (here's the Caillou backstory), my child decided she HAD to make ZA! If you are a parent of a young child like I am, either they are annoyingly addicted to Caillou or have seen an episode here and there. So some of you may be familiar with the pizza episode. Caillou's amazing mom suggests Caillou and friends have a pizza making party. Of course, our little bald-headed bothersome Caillou declares everyone else is making theirs wrong…
Well, my tot wanted to make her own ZAAAAAAAA! So, we whipped up a quick pizza dough and I let her have at it.
I can' t have Caillou's mom showing me up.
You know what I mean?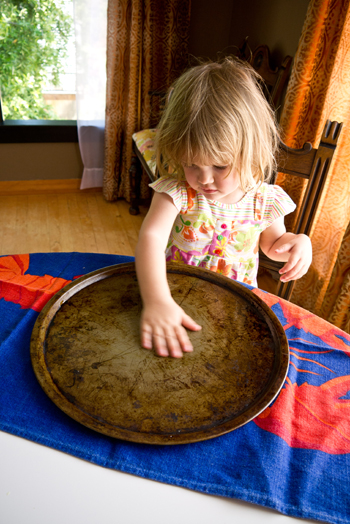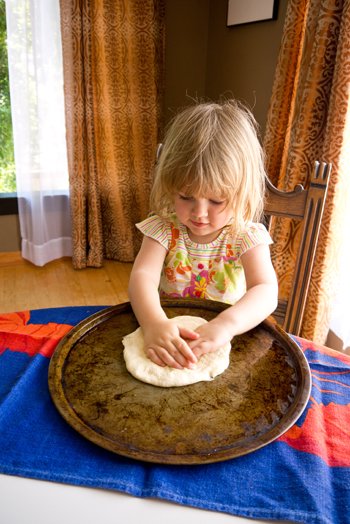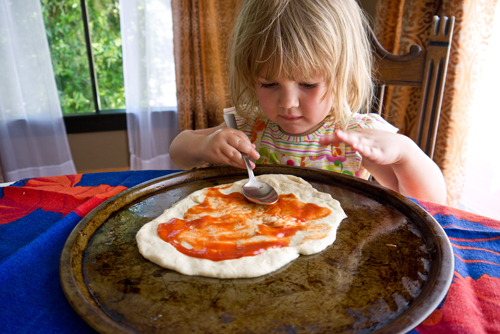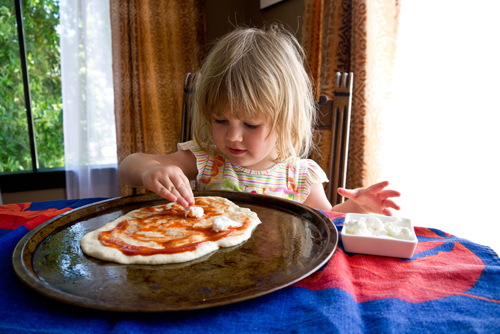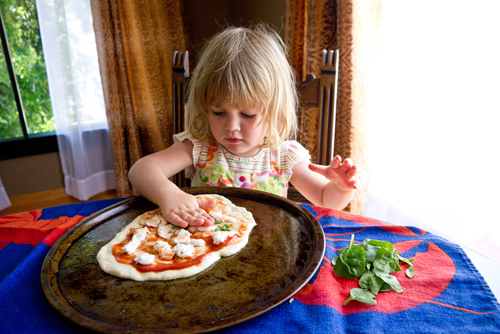 Making your own homemade pizza is easier than you think. You can use pre-made pizza dough, or make your own, and top with whatever is in the fridge. Here's my recipe for a quick and simple dough that makes a nice crust when baked in a pre-heated 500 degree Fahrenheit oven – YUM!
1 package yeast
1 cup warm water – about 100 degrees Fahrenheit
1/4-cup olive oil
1-teaspoon salt
1 Tablespoon sugar
2+ cups flour
Sprinkle the yeast over the warm water, olive oil, and sugar. After about 3-minutes, the mixture will start frothing a bit, which just means the yeast is doing its job. Now you can add the salt and flour 1/2 cup at a time. Once the dough comes together, knead on a floured work space until it no longer sticks to your hands, which takes about 5-minutes or so. Let the dough rest for at least an hour before rolling out for pizza.