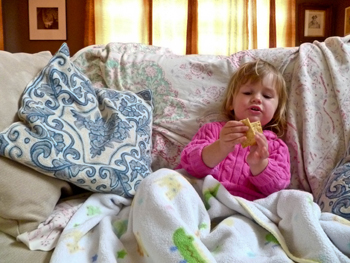 After Valentine's Day, and our exciting vacation adventures, the husband and I have dedicated ourselves to being more attentive to each other, which really means being nicer to each other. We haven't been doing a great job with that thing called communication, and also tend to just zone out, go to sleep early, or (gasp) toss back a couple of extra drinks when Friday rolls around. So, I've decided to change things up a bit and start Friday night movie night! And, I'm thinking the babe can get in on the action, too.
Here's the deal. My husband loves kid's movies. I like them, too. But, he really likes them. Anytime there's a new animation flick coming out, he says, "maybe this is the one." The "one" refers to the being the right movie for the first potential visit to the movie theater with the babe….
I remember going to a movie for the first time at the dilapidated movie theater in our small downtown and being totally AMAZED. It was a packed theater, one of the coolest movies of all time (E.T.) and I was totally hooked – HOOKED! I love movies. Really. I love a good movie just about as much as I love me some good chocolate. I want my daughter to have that same connection with the big screen.
Our daughter's a bit young for sitting through an hour-and-a-half of colorful moving things that may sing and then get her totally hooked on characters (and products), but the husband really loves seeing movies in the theater and it's been over two years since that's happened. Yeah, we could get a sitter and go out ourselves, but do you know how much a babysitter costs? Much much more than the price of seeing that movie – and dinner combined.
So, we're hoping to hit the theater with the babe, but before that crazy adventure takes place, we're gearing up by having movie night in the comfort of our own home! My friends over at the Motherboard gave me some great ideas for how to make the living room ready for the event and ways for the whole family to have some fun – without dishing out a tons-o-cash, just the price of the movie rental! I figure we'll start out with a kid-friendly movie, watch for as long as the wee tot is interested, and then whisk her off to bed.
Then, I've got plans to reconnect with the hubs. Once the babe is blissfully slumbering, I'm going to dim the lights, cover the ottoman with a tablecloth and some tasty food, and toss on an adult movie! Hey, not that kind of adult movie – we're talking something along the lines of Inception or The Social Network. Heck, I'd be happy with Red.
The big question is – what's a good movie to watch with the babe?
Happy Friday!