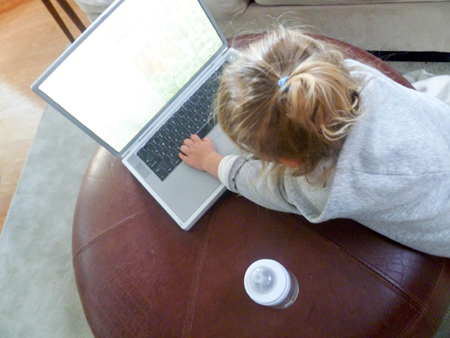 For the last two days I have been OBSESSING about transferring my blog from free-hosting to a paid hosting. I know it's not a big deal, but when you're like me and not quite sure what's happening half the time, potentially losing a year's worth of writing and stuff is a major up-all-night-biting nails kind of thing. So, I started the process last night, and then stayed up way too late trying to make sure I did it right.
Well, it looks like I did.
Then, I spent the better part of today trying to figure half the stuff out – and deciding on a new theme. I even got the sad, old laptop out for the babe to work on while I was so busy.
This is what I've got so far, and I'm not sure how long it will stay this way. You'll have to forgive the bumps along the way, and if you really REALLY like the way things look, let me know!