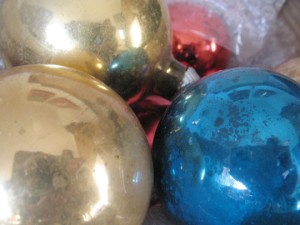 I am already in a sweat. My planned packages are going to be delayed. Every year I set a date on the calendar and try to stick to it. Every year I never make it. The packages won't be in the mail until next week. My palms are sticky at the thought of it.
I do my holiday shopping pretty much all year. I don't buy anything crazy and most times items are small or flat. I know that they will ship well and I wont be laying awake nights worrying about breakage. But, there is always one thing that isn't right or isn't finished or I just get a bit lazier than usual and don't feel like making the trip. The Trip. The trip to the post office.
You know what I am talking about – unless you are totally impersonal and do all your holiday shopping online and then pay extra to have it gift wrapped and sent on its way with a lovely typed card created by some computer. Some of us still wrap our presents ourselves, shove them into an unwilling cardboard box and then wrestle with it while trying to tape all the edges.
Then it is time for THE TRIP.
You never know what is going to happen at the post office. Sometimes you get there and miraculously there isn't a line. You rush the counter and get things payed for and on their way in minutes. You walk out and can't BELIEVE your luck. Then, there are the other times. The holiday trip to the post office that includes at least an hour-long wait in line with a bunch of other ticked off post office liners that share stories of post office lines of past that stretched down around the corner and out onto the walk and that one time when they got to the counter only to be left waiting and waiting while the post office worker took a package into the farthest bowels of the post office.
It is always way too hot in the post office.
During my trips to the post office to mail holiday gifts I try to smile lots while not making any eye contact along with being as fast and efficient as possible. This year, my concern is I will have a young wee thing with me that is in between crawling and walking and not so into the whole line and waiting thing.
So, for those of you waiting on a package from me this holiday season, just letting you know ahead of time, it is going to be late.
Sorry.