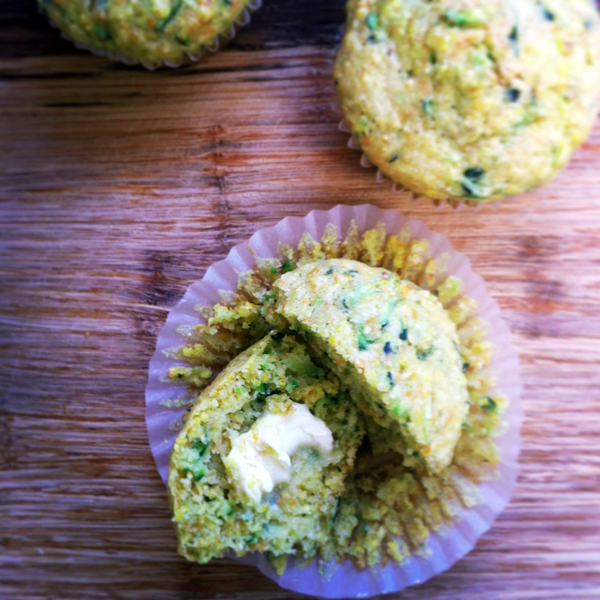 There's nothing like the soft sweet crunch of cornbread muffins. One of my favorite things while growing up where muffins from that little box of mix that only required an egg, a bit of oil, and a splash of milk to make. The other day I had an abundance of fresh spring zucchini and knew they would taste divine paired with cornmeal. I baked a batch of muffins and totally admit to winging the recipe. But after they were eaten within hours, I decided it was a good idea to whip up another batch — making sure to write the ingredients down. And with the Shine Supper Club all about revisiting our favorite childhood eats, this recipe mixes classic cornbread with healthy and fresh zucchini.
Ingredients
1 1/2 cup cornmeal
1 cup flour
1/4 cup sugar
1/4 teaspoon salt
1 tablespoon baking powder
1/4 teaspoon baking soda
1 pound shredded zucchini
2 eggs
3/4 cup milk
1/4 cup oil
Directions
Preheat your oven to 350˚F and get out a big mixing bowl. Measure and add the cornmeal, flour, sugar, and salt to the bowl and give a stir to break up any lump. You can also add the ingredients to a blender and pulse on low to create a really smooth and delicate cornbread muffin.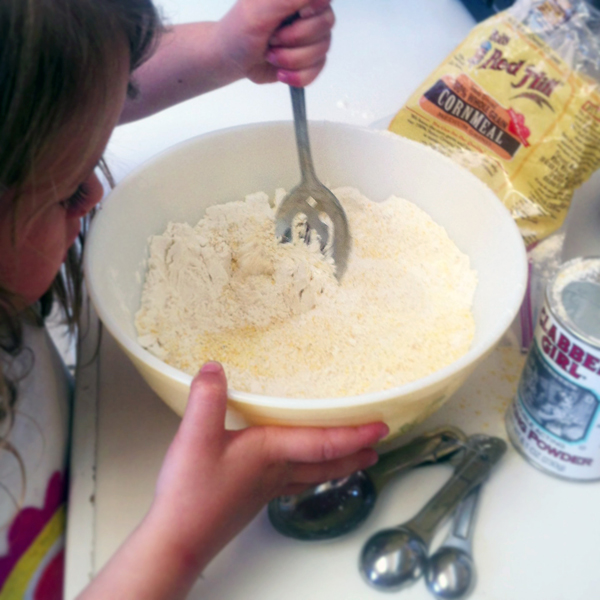 Now add the baking powder, baking soda, and shredded zucchini. Crack in the eggs, add the milk and oil, and stir to incorporate. That's it — really.
Line your muffin tin with liners or slightly grease and then ladle in the batter. Pop in the hot oven and bake for 18 to 20 minutes or until the tops are lightly golden.
Remove the muffins and let cool for 10 minutes before eating. They're wonderful topped with a bit of butter, drizzled with honey, or slathered with cream cheese.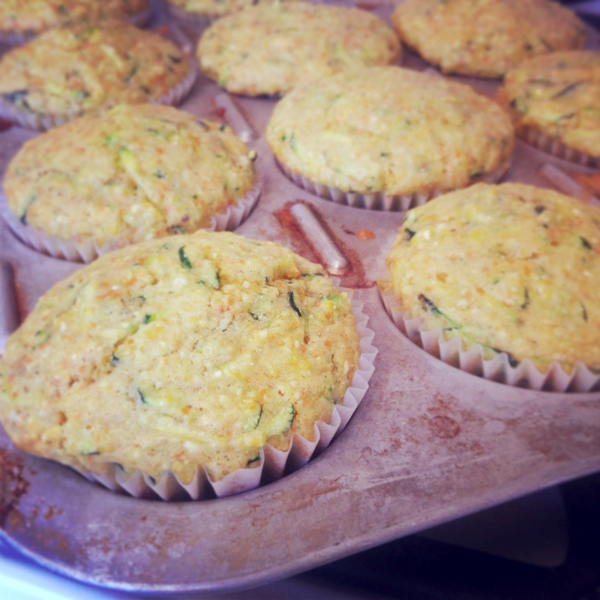 Yum!