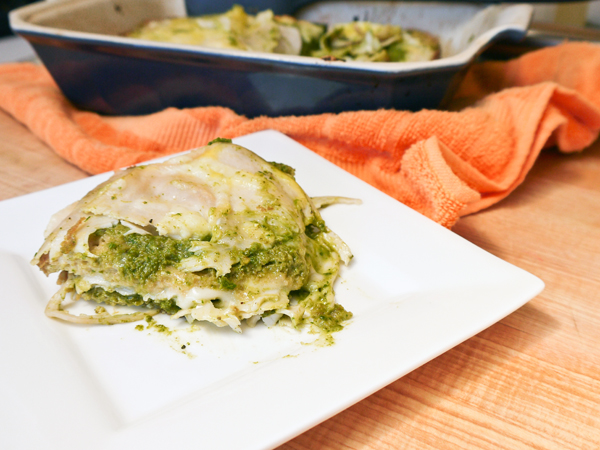 Now that the days are getting longer, we're making a big attempt at eating family dinner. Yeah, I've made two dinners a night for the last few years, but it's (amazingly) worked out just fine. I make something fun and healthy with the tot and then something a bit more sophisticated for the adults once she goes to bed. Over the last few weeks it's quickly become apparent this schedule will no longer work. This means a big adjustment to my recipes, creating kid-friendly and adult faire that's delicious for everyone.
This recipe is wonderfully easy, can even be prepped ahead of time, and is a perfect diner to make with your kids. And it's easily adjustable to your family's liking. Swap prosciutto or sliced roast chicken for the turkey, sprinkle in some pepper jack, or layer on a few roasted red peppers. The results are delicious, healthy, and on the table in less than an hour.
Ingredients
Butter
4 slices whole wheat bread
1/2 pound roast turkey
1 cup shredded Monterey Jack cheese
1/4 cup pesto
1 cup fresh spinach leaves
1 tablespoon water
2 eggs
1/4 cup milk
1/4 teaspoon grainy mustard
Hot sauce (optional)
Salt
Pepper
Directions
Place the pesto, water, and fresh spinach and pulse until it's nice and smooth. Place in a small bowl for your child to use later. Now offer your child a lightly greased (with butter) 8 x 11-inch casserole dish and invite her to layer the bottom with two slices of bread. Sure, you can use white bread, but whole wheat is just a bit healthier. Artisan bread would be absolutely delicious, or mix it up with rye or sourdough. Go ahead and preheat your oven to 375˚F so it's nice and hot when you're ready.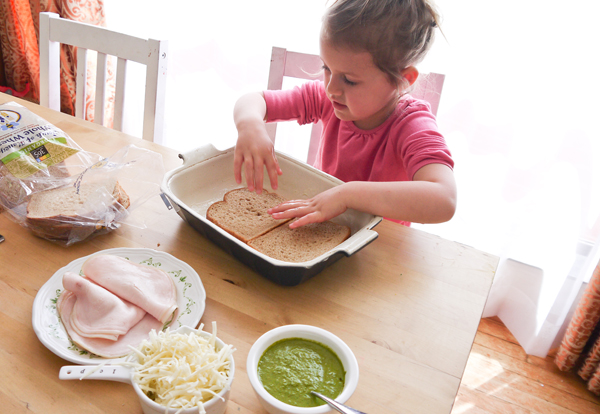 Offer your child the pesto along with a small spoon and invite her to scoop and spread the sauce evenly over the slices. Try to reserve half of the pesto sauce for use later…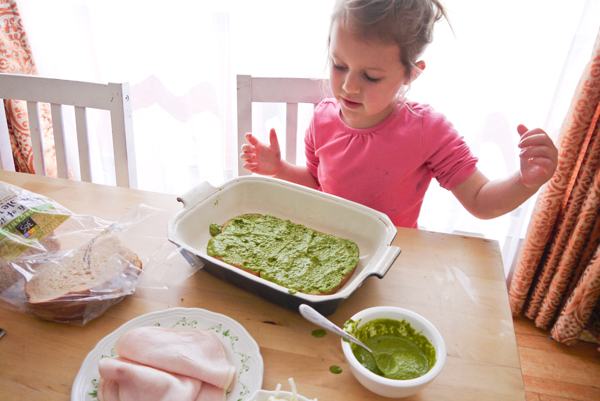 Next, it's time for the cheese and turkey. Once again, try to reserve half for later… And it's okay to taste test along the way.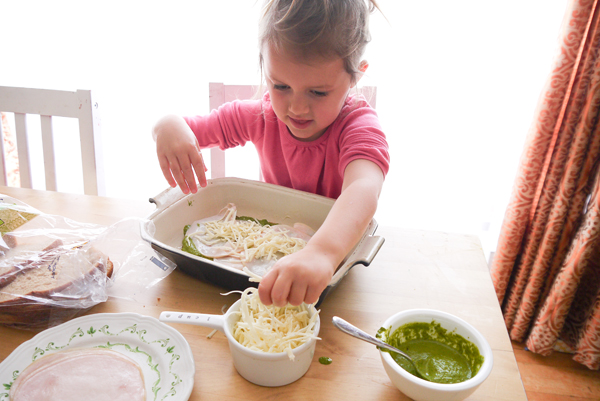 Top with the remaining slices of bread, and another layer of the pesto sauce, turkey, and shredded cheese. In a small mixing bowl, add the eggs, milk, grainy mustard, and a touch of hot sauce. You can also add a few sprinkles of salt and pepper. Give things a good whisking and then pour over the casserole, pressing the tops of the bread with a spatula as needed to coat the slices.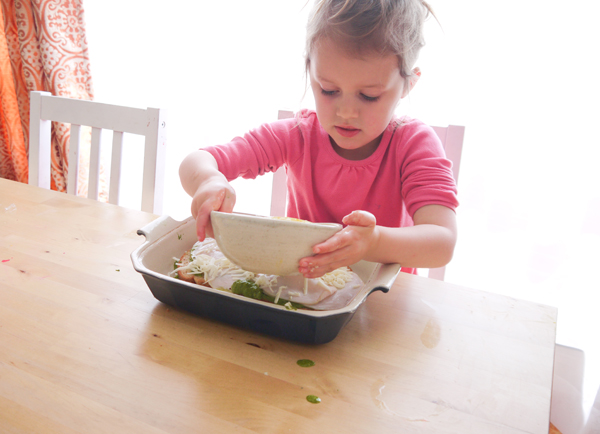 Place in the hot oven for 30 minutes or until the tops of the slices are nicely browned. It's as simple as slicing and serving! Finish the meal with a side salad and you're good to go.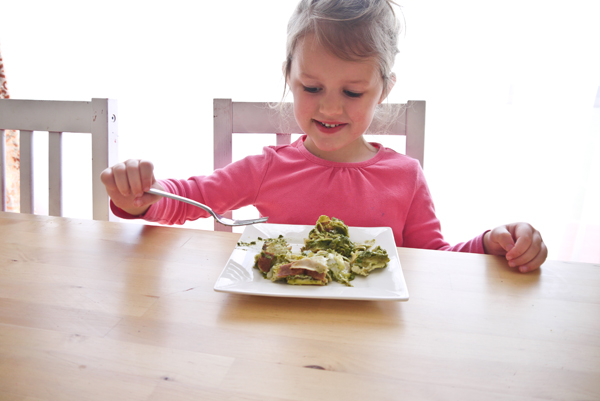 Yum!