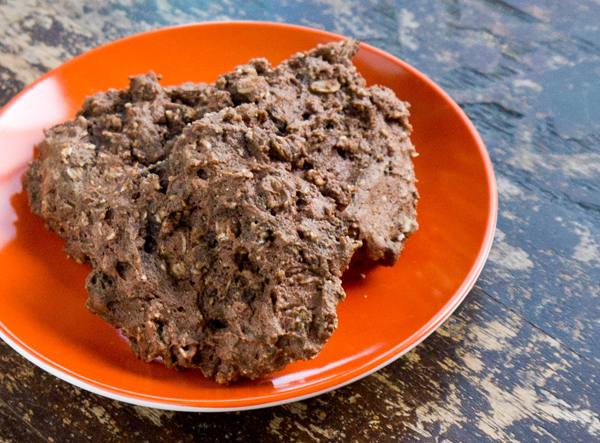 Yeah, that's right. All those ingredients are in these cookies and they are good. And along with begin tasty, they are really easy to make. In fact my toddler did most of the work this afternoon. We needed something sweet and gooey that also was filling but not loaded with sugar. So this combination of healthy ingredients seemed wonderfully perfect. Along with being just slightly sweet the cookies are have healthy protein from the yogurt and peanut butter and fiber from the oats. So grab a bowl and get mixing, these cookies are ready to eat in less than 15-minutes.
Ingredients
1/2 cup room temperature butter
1/2 cup yogurt
1/4 cup peanut butter
1/2 cup sugar
1 teaspoon vanilla
1 egg
1 1/2 cup quick cooking oats
1 cup flour
1/2 teaspoon baking soda
Dash of salt
Directions
Blend together the room temperature butter, yogurt, and peanut butter in a medium-sized bowl. Preheat the oven to 350 F so it's nice and hot when you're ready.
Now you can add the sugar, vanilla, and egg and mix until blended nice and smooth.
Measure and add the oats, baking soda, dash of salt, and then the flour, stirring until everything is incorporated.
Drop big spoonfuls of the batter on a sheet pan, pressing them gently to form flattened rounds — the cookies don't spread much.
Pop the cookies in the oven for 12-minutes and then let cool for a minute or two before eating.
Yum!