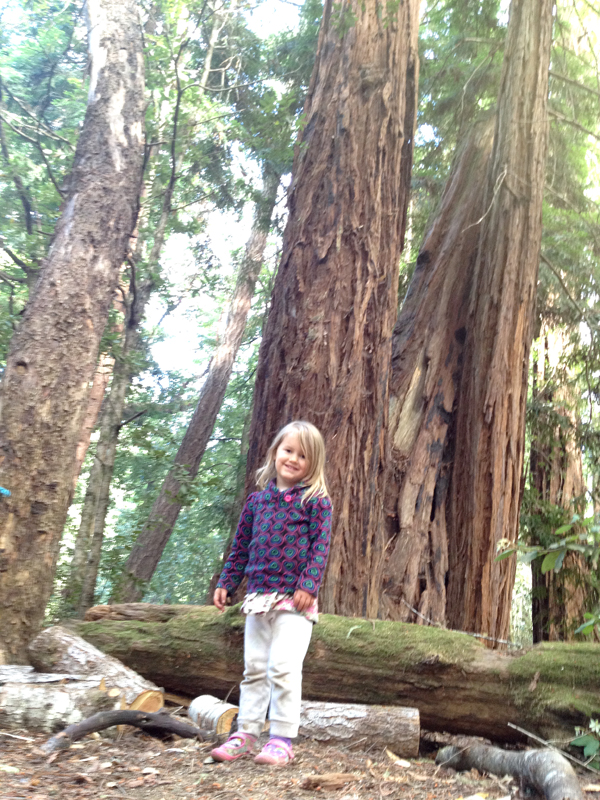 We've just returned from our first camping adventure with our tot and it was fantastic. I spent way too much time obsessing over if she'd have fun, if she'd sleep through the night, if she'd have fun, if she'd…. Basically, I totally over-obsessed the fun out of it so by the time we got to our campsite we were all exhausted. But, things went wonderfully, and everyone had a fantastic time!
Along with packing WAY too many things, I put together a craft bag for fun camping crafts. Even in the great outdoors there are moments when kids get tired and ornery. Having a few crafty items to get creative with kept those little hands happy and busy (allowing for some much-needed down time for the adults!). I kept the craft bag hidden so when I pulled something out, the tot (and a few of her new friends) were really excited to get crafty!
What's awesome about sidewalk chalk is that is it cheap, doesn't stain, and can be used just about anywhere. After using the chalk around the campsite (on the picnic table, tent, chairs…) we drew letters on the road and painted over them with water and a paintbrush.
Crayons and watercolors are easy to transport and offer tons of fun. They can be used on their own to create paintings or colorings, or use a crayon to outline a picture for your toddler to paint.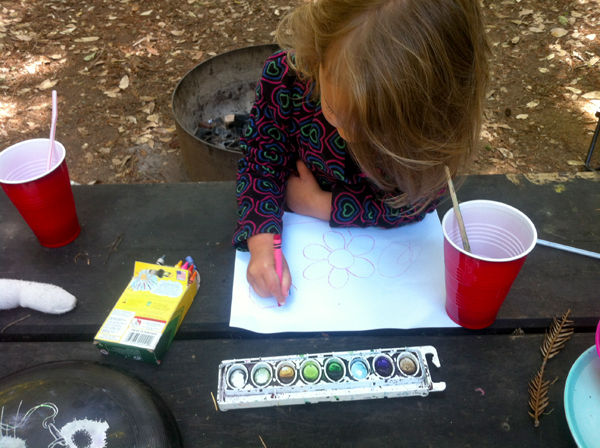 Along with bringing a stack of paper, I brought a roll of paper for doing big group creations. Simply roll out the paper, toss down a few markers, paintbrushes and paints and you're good to go.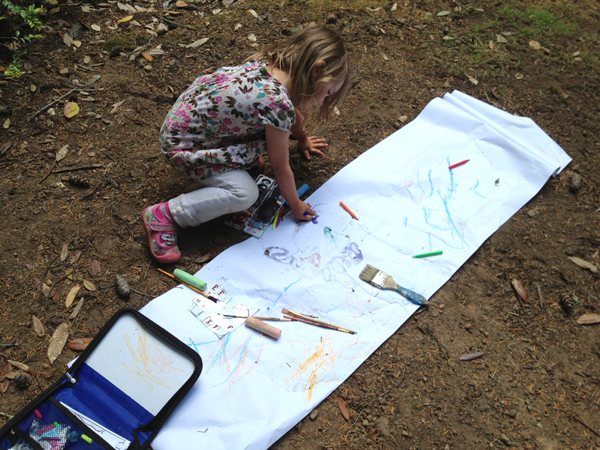 The final night I brought out a container of sparkly beads and green pipe cleaners for necklace, headband, or bracelet making fun. What I loved was after my tot and one of her friends made necklaces, the beads became part of an elaborate treasure hunt game the kids at the campsite enjoyed until well after dark with the help of flashlights and a map.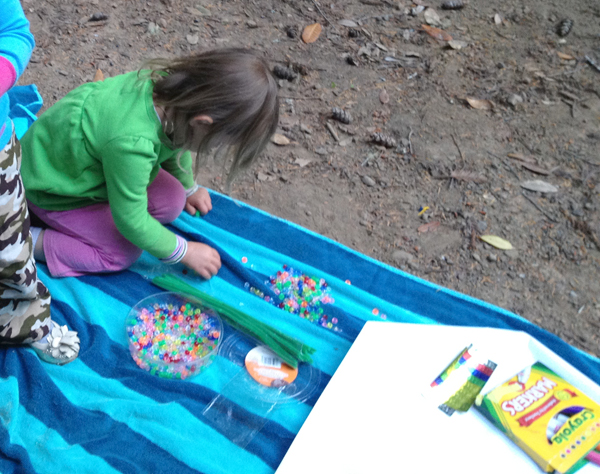 Happy camping!