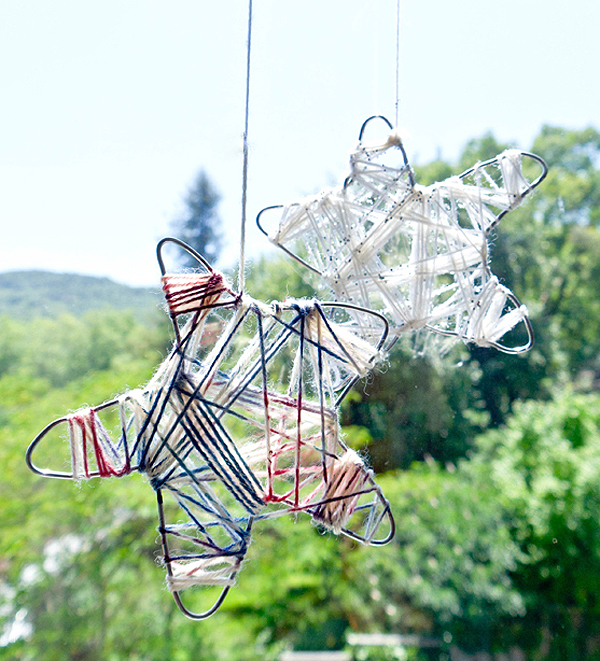 Memorial Day is right around the corner, which means taking a moment to appreciate those that have served for our country, people who are currently doing what they do best for our country, and ones we lost while in service. My tot is a bit young for understanding, but that doesn't mean it isn't a great opportunity to do something crafty that might offer up the chance to chat about respect and love. Stars and strips are popping up all over the place, so I figured we could create something festive for decorating our home.
This is a simple project that can go in lots of different directions. Older kids can be in charge of bending and twisting the wire into star shapes while younger kids can focus on wrapping pre-made stars with string and then sprinkling with glitter – or painting. And, this is a great project for any time of year -Fourth of July, Memorial Day, or even the Holiday Season!
Start a length of 12-guage craft wire about 1 to 2-feet in length. To keep things nice and safe, wrap the ends of the cut wire with masking tape. Now your child can bend and form the wire into a star shape. Offer adult assistance as needed to twist and secure the star shape when finished. Working with wire is a great way to encourage hand-eye coordination and build fine-motor skills.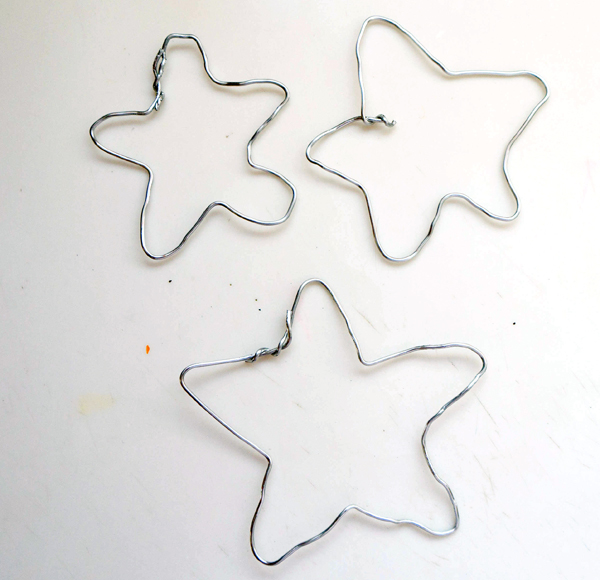 We experimented with all kinds of string, from white sewing thread to thick hemp string, and using plain white craft string worked the best. Tie an end to the wire star form and invite your child to twist and wrap that string all over the place. You'll need about a 6-foot length of string (or more) for each small star.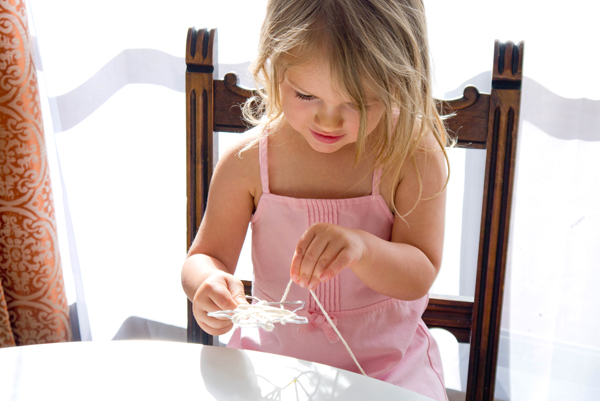 Secure the end of the string with a nice knot. Now your child can brush the string with glue and then sprinkle with glitter or paint with watercolor paints. Once dry, the stars can be hung individually or tied together to create a special star mobile, perfect for any window. We enjoyed painting one of our stars with red and blue watercolor paint and sprinkling the other with silver glitter.
Sparkly!