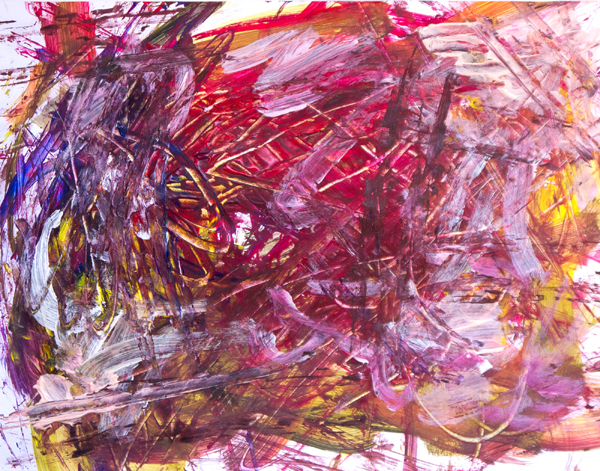 The other day the tot was really into running her cars on everything. She raced them up and down the stairs, along the walls, and even through some paint. While I was hoping this fascination would wane, I actually was inspired by her artistic creation, which reminded me of an artist I know and love. Willem de Kooning was a Dutch born artist that lived in New York for the majority of his life creating colorful and vibrantly strong images. His technique of layering on colors sometimes with strong black lines that form a figure intrigue viewers into take a closer look.
Along with being full of color, de Kooning's abstract creations are almost childlike in the way they are sloshed together. There are chaotic areas of color, jumbled together lines, and, somehow, an image all together in one place. I pulled the tot up to the laptop and shared with her a few of de Kooning's creations to see what she had to say.
Because de Kooning's artworks are a bit of a mish-mash of color and line, they are wonderful inspiration for some fun fine art creations. Invite your child to scrounge around for different types of art making tools (like feathers, big paintbrushes, tiny cars, plastic shapes), which can all be used to create expressive lines.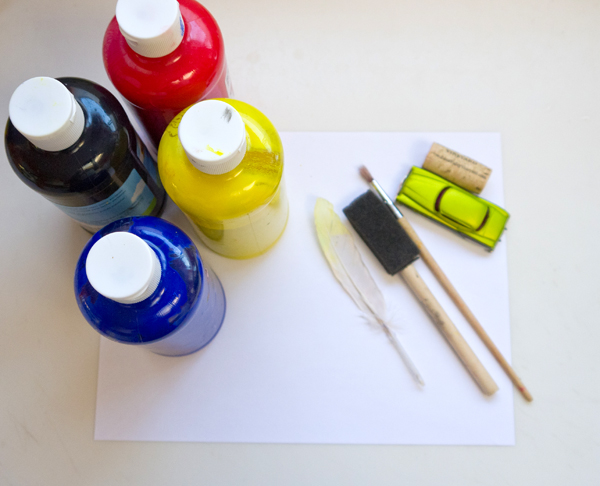 Along with being an exciting (and messy) activity, your child will learn more about color mixing and layering paint. Younger kids can simply mix paint along with experimenting with painting tools while older kids can try to create a form or shape hidden within the splotches of color.
Offer your child a sheet of paper and position all the painting items within close reach. If you're not excited about mess, cover the area with newspaper and your child (and yourself) with a smock.
Go ahead and squeeze out a few drops of paint onto the paper and let your child have a fabulous time moving the different painting tools through the paint. Add more paint as you go, or swap out papers with fresh ones.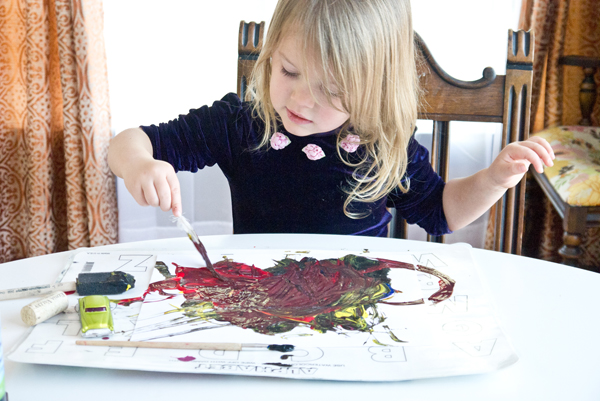 Once your child is finished, allow the artworks to dry for a couple of hours and then revisit. De Kooning often finished his artworks with the image of a person or additional areas of white to define the painting. Older children can use some black paint to bodily add more lines while younger tots can slather on a bit of white paint for extra impact. We dabbed on a bit of white paint and then ran the car over the painting a few final times with some dark brown paint.
Display your child's finished de Kooning inspired creation in a special spot for others to enjoy!