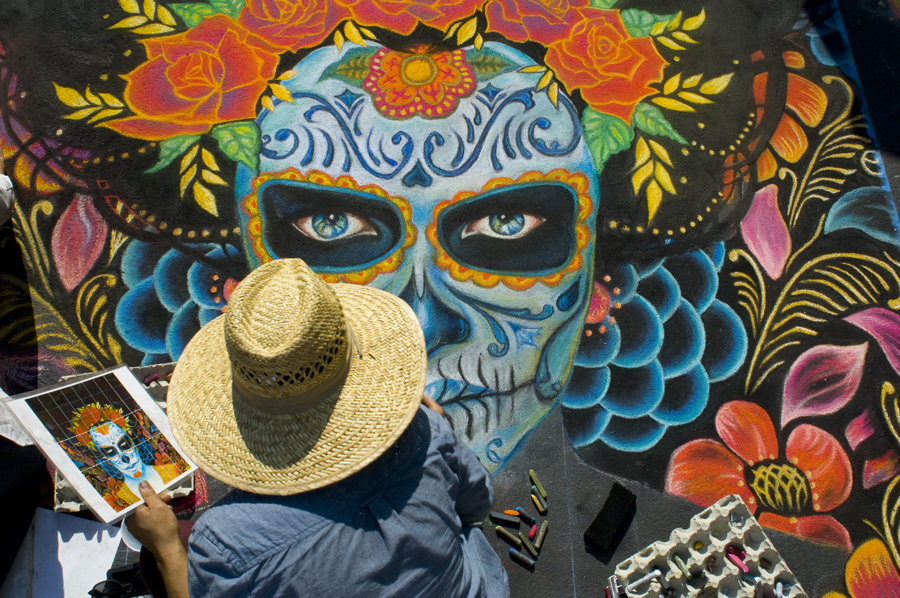 Last weekend one of the hottest (in more ways than one) events in the Bay Area made its way back to the streets of San Rafael after a two year hiatus. We've been connected with the Italian Street Painting Festival for awhile and it's an event that really draws people from all over the globe. Downtown San Rafael is taken over with artists transforming busy streets into sections of fine art that are eventually washed away  — which seems so sad (but traffic accidents would ensue if they weren't).
We joke every time the Italian Street Painting Festival rolls around it is the real beginning of summer in Marin because the temps are usually the hottest after the change of  season. And this Street Painting Festival delivered in all ways. The temps were way up there (we're talking upper 90s and over 100) and the street paintings were some of the best we've seen. Here's a collection of favorites (thanks to Dean Lipoff) of the wonderful event.
Want more information? Please learn more about how to get involved.