*This post is sponsored by Tempur-Pedic, the brand millions of owners trust to deliver their best night's sleep every night. Enjoy our Buy 2, get 1 free pillow offer now and give the gift of custom comfort to someone you love.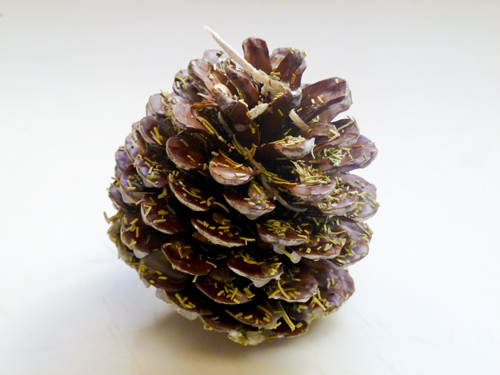 I don't know about you but as soon as Halloween is over I'm all about planning for the holidays. I check my favorite recipe sites, take notes, spend tons of time day-dreaming about all the tasty things to cook and bake along with the cool things to create for handmade gifts…
The majority of this time is spent while on the couch with my trusty laptop in front of a nice, raging fire.
Yeah.
I'm a big fire girl.
So when thinking about my favorite holiday comforts, having an amazing fire (and some fabulous food) are at the top of my list. This year I figured I could combine my love of making stuff with that cozy fire and create something really special…
Scented fire starters.
To create these fantastic handmade fire starters, begin with a collection pinecones and rosemary. I love rosemary and its smell makes my holiday home smell amazing, which invites all my friends and family into a nice, warm and cozy house. Sure, some of you can head outdoors and collect a bounty of pine cones and rosemary, but, if that's not an option, you can purchase rosemary at your local market and pinecones at the crafty store.
Pick up some candle wick while you're at it, too.
Now melt some bits and pieces of old candles or crayons in a double boiler or an old pie tin over low heat. If you really want to go crazy with your holiday comfort fire starters, drip a few drops of a scented oil in the wax such as eucalyptus, lavender, or vanilla, which will really take these scented fire starters to the next level.
While things are heating up, tear off a length of tinfoil and cover it with dried rosemary. If you've only got fresh, that's fine too. Just break things up so there aren't big chunks.
Once the wax is all melty, tie a length of wick around the top of the pine cone (about four to five inches long) and dip the pine cone into the wax and then place on that sheet of tinfoil covered with the bits of dried rosemary. You can also use a spoon to coat the pine cone and then sprinkle or roll in the rosemary.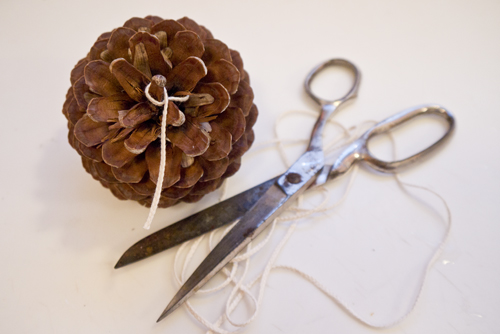 After the wax has cooled, you've got the cutest, instant cozy creator for  friends or family – and yourself – to enjoy during the holiday season! Just place the pine cone in your bundle of kindling, light the wick, and enjoy as the cone helps create a wonderful fire.
We tried one out…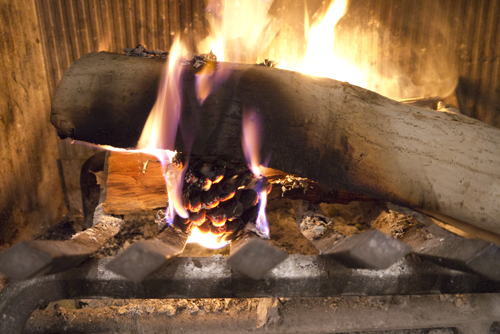 Happy Holidays!
*Comfort is the perfect gift for everyone on your holiday gift list, so be sure to take advantage of Tempur-Pedic's Buy 2, get 1 free pillow offer! I was selected for this sponsorship by the Clever Girls Collective.